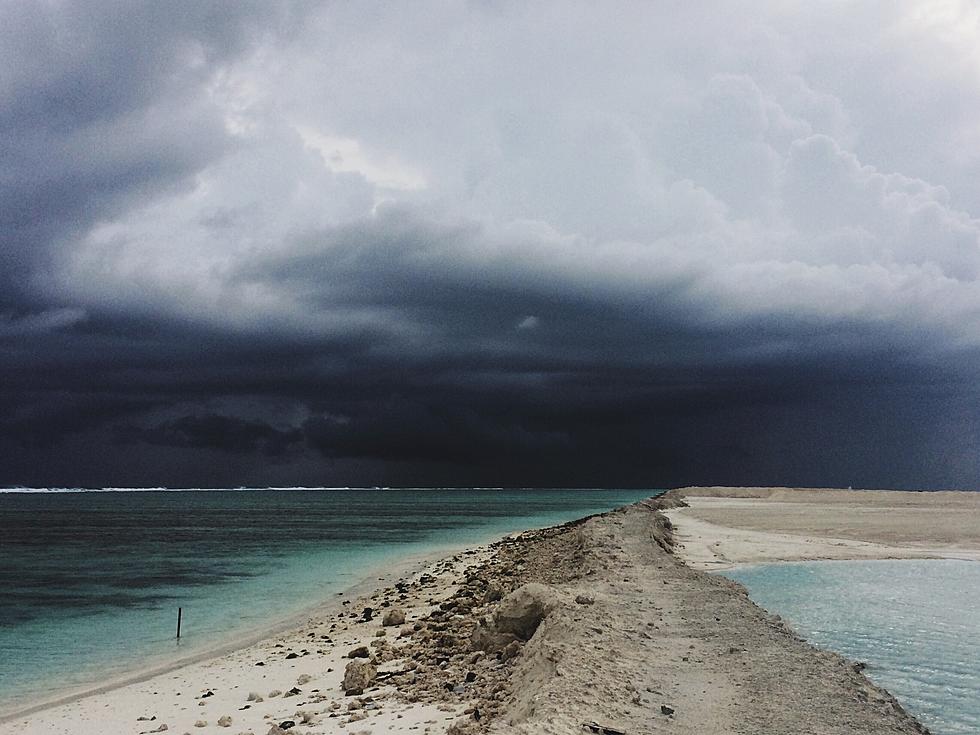 Tropical Storm Bret Forms- Where's it Going?
Ibrahim Rifath via Unsplash.com
The 2023 Hurricane Season has already had a named storm. That was Arlene. The short lived storm formed on the first day of the season June 1st. Now some 20 days later forecasters with the National Hurricane Center are tracking the season's second named storm, Bret.
The system which began as a tropical wave off the coast of western Africa last week earned a name yesterday. Its current position is about 1200 miles east of the southern Windward Islands.  Since you probably have no idea where that is, let's say the storm system is about 3,000 or so miles generally southeast of New Orleans.
Forecasters with the National Hurricane Center suggest that conditions are favorable for Brett to become the season's first hurricane. Based on the current forecast from the NHC the transition from tropical storm to hurricane could happen by the 7 pm advisory on Wednesday evening.
Where Will Tropical Storm Bret Go?
Updated track forecasts now suggest that Brett will maintain a westward motion. This should carry the storm system into the Caribbean Sea by Friday morning. The current track from the Hurricane Center, as you can see below, brings the system to the south of Haiti and the Dominican Republic.
If you look at the long-range computer models there is quite a bit of disagreement between many of the solutions. The GFS Solution, at least in the latest run as of 0200 AM CDT suggested that Brett would not be an issue for the Gulf of Mexico. However, the latter stages of that model run did show what appeared to be a tropical entity just off the North Carolina Coast and another in the southwest Gulf of Mexico as we approached the July 4th holiday.
Please note, these are model solutions and not an official forecast. They are also spread out over time and that generally decreases the accuracy. So, no need to fret, just yet.
Meanwhile, the European Solution did not suggest nearly the kind of activity the GFS Solution provided. Of course, the Euro Model did not extrapolate the data as far out as the GFS run did, at least in this instance. And if you look at the "spaghetti models" as they stand now there is not a consensus of where Brett might eventually track, at least past the three-day forecast.
As of now, Louisiana residents should take a minute and review their hurricane kits and make sure there is fuel for the generator. Just because that's a wise thing to do and not because of an impending storm. Bret will be worth watching but as of now, it doesn't appear to be an issue for the Northern Gulf Coast for at least the next two weeks. And most likely it won't be an issue then either.
21 Louisiana Kids Who Have Disappeared So Far In 2023
21 children have disappeared so far in 2023. In just the first six months of the year, these children have all been added to the list of missing children recorded by the National Center For Missing and Exploited Children