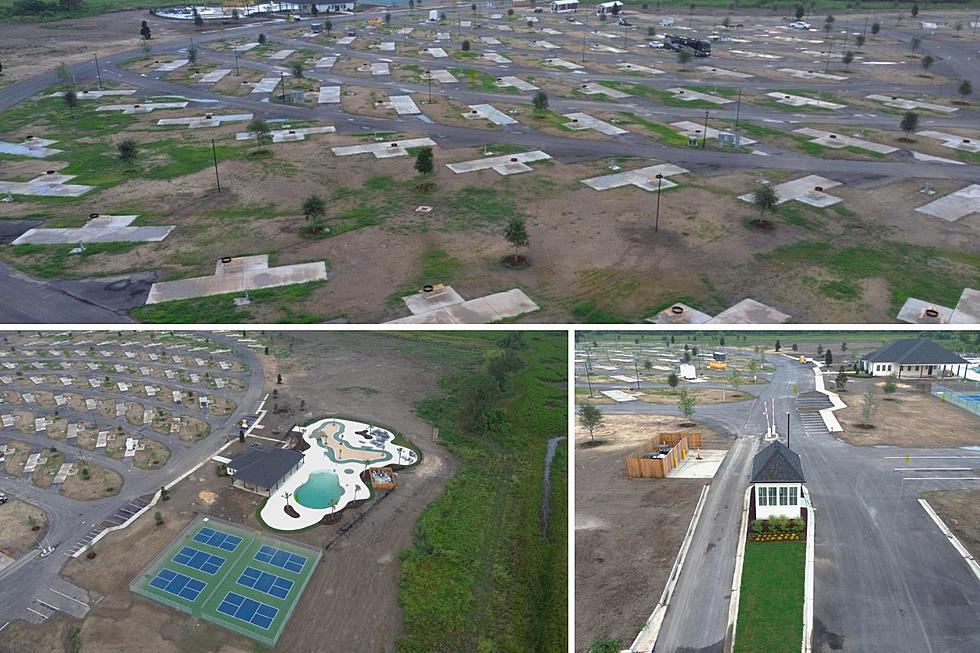 Tiger's Trail RV Resort in Baton Rouge Officially Open
Tiger's Trail RV Resort
The long-awaited Tiger's Trail RV Resort, Baton Rouge's only luxury RV resort, is now officially open.
A grand opening event was held on Thursday.
The property is located in the 15000 block of River Road and it is connected by paths and trails to L'Auberge Casino and Hotel, which is just across the road.
"I want a place that folks can be comfortable, be safe... have the amenities to keep them comfortable here," co-owner Tommy Ramelli said. "But, I want them to go to Baton Rouge, I want them to see what Baton Rouge is all about."
Accommodations
The property features RV sites and cottages.
The spacious RV sites include 105 back-ins and 115 pull-throughs, totaling 220 RV sites, concrete pads, 30/50 Amp, full hookups, and WiFi.
Luxury sites offer premium locations, additional space between sites, vehicle and golf cart parking, upgraded patios and patio furniture, and a fire ring.
Standard RV sites include vehicle and golf parking, picnic tables, and a fire ring.
There are also 10 cottage rentals with options for waterfront, lofts, and no lofts.
Resort Amenities
Below are some of the key features of the Tiger's Trail RV Resort
Gated Entry
Clubhouse (coming soon) with camp store
Fitness room
Lounge area
Restrooms and showers
Laundry facility
Pickleball courts
Resort-style swimming pool
Hot tub
Lazy river
Outdoor bar (coming soon)
Pond for catch-and-release fishing
Golf cart rentals
Food delivery from L'Auberge Casino
On-site golf cart shuttle to and from the Casino
Special events (e.g., tailgating for LSU football weekends)
For guests attending LSU home football games, shuttle service is offered through the Capitol Area Transit System (CATS) with pick up and drop off at L'Auberge Casino.
To learn more about Tiger's Trail RV Resort, including booking information, visit their website here.
Louisiana's Top 'Hidden Gems' to See Fall Foliage
A survey of 3,000 people helped identify which hidden fall foliage gems Americans most want to experience. A list of the top 150 in the U.S. was published and the three following hot spots were the only ones in Louisiana to make the list.