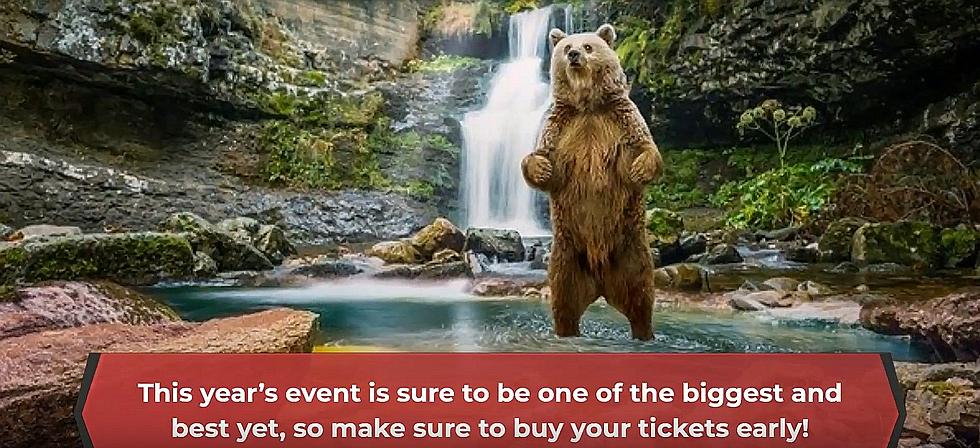 This AI Generated Festival International Event Video is Hilarious [Watch]
YouTube Via Events Liker
Festival International de Louisiane 2023 is now in full swing in Lafayette. However, if this AI-generated YouTube video is to be believed, Festival International is much different than what we're used to.
Happening now through April 30, Festival International de Louisiane 2023 has taken over the Downtown, Lafayette area.
The largest outdoor on-ticketed, free music festival in the world, Festival International de Louisiane is expected to bring around 300,000 to Lafayette and Acadiana.
Even if you've only gone to Festival once in your life, or even if you've never gone, you'll quickly be able to notice that things are hilariously a bit off in this YouTube video about the event.
Rolling hills, castles, creeks, and bears are all a part of Lafayette and Festival International according to this AI-generated video from Events Liker.
Ah yes...the rolling hills of Lafayette. Looking at this picture from the video, we're not sure why Lafayette has the nickname "The Flats".
Haven't gotten your tickets to Festival International yet? Don't sweat it because as you can see in the screen cap above, tickets will be available at the door!
According to Events Liker, Festival International has featured world-renowned artists like Bruno Mars, Sting, Santana, and more.
Obviously, there are no tickets at the door, no bears or rolling hills, and Bruno Mars, Sting, or Carlos Santana have never played Festival International.
Well, Santana maybe but...
With everyone all crazy about ChatGPT and AI these days, you'll see in the video below that there are still some serious issues when it comes to this technology.
And, we're kind of glad AI got it wrong because it's a pretty funny video to watch.
Happy Festival!
More From Classic Rock 105.1