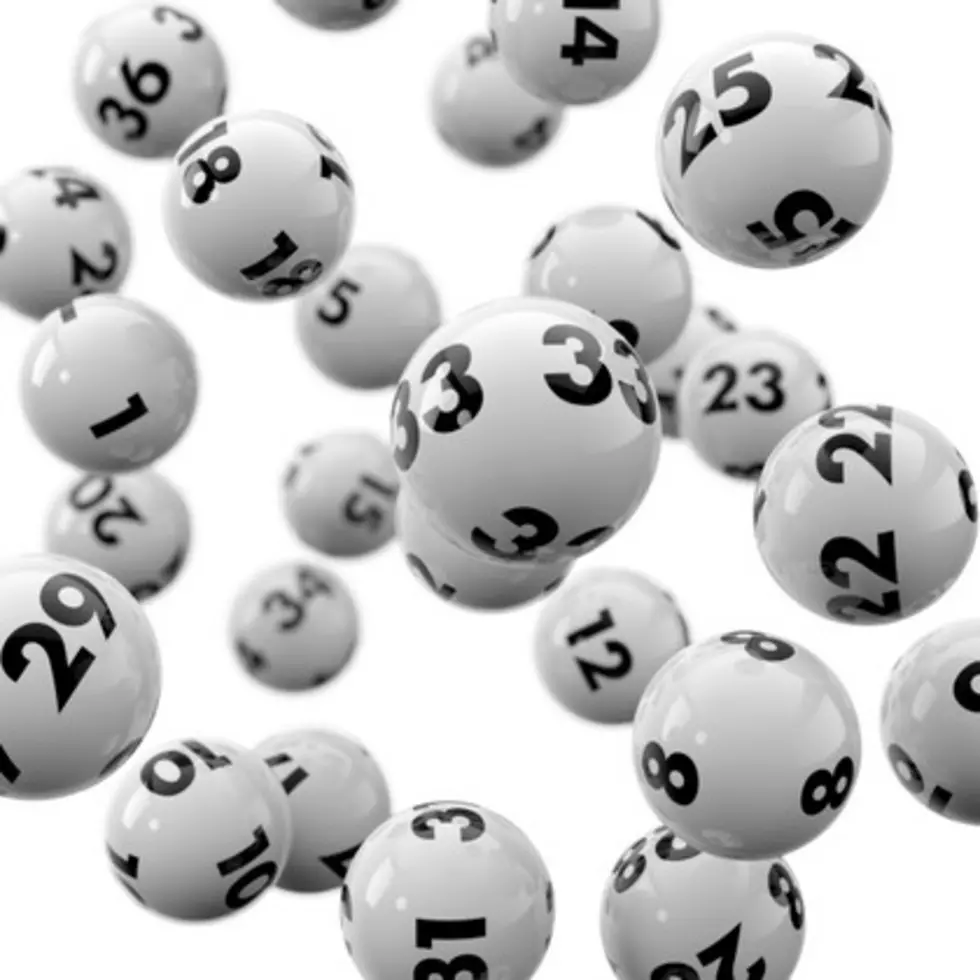 Powerball Produces Big Win in Louisiana – Jackpot Still Climbing
Oksana Kostyushko, ThinkStock
Louisiana's lottery players had a lot to be hopeful about last night with a Powerball jackpot estimated to be well about the $1 billion dollar mark. And while there was hope that the ping pong balls would come crashing down in such a way that a lucky Louisiana player became an instant billionaire, it just didn't happen.
Still, a Louisiana-sold ticket is laying claim to $100,000 this morning. That makes a quarter of a million dollars in "big money" wins that Powerball has produced in Louisiana since Saturday's drawing. In that drawing a ticket sold in Bossier City was found to be worth $50,000 and a ticket sold in Lafayette was determined to be worth $100,000.
Here's the way the drawing played out last night, Monday, October 2, 2023.
You can verify the numbers at the Powerball website but here's what we saw.
12   26   27   43   47   Powerball 05   Power Play x2
The Powerball website confirmed that last night's game had a top prize of $1,066,000,000. No ticket sold for last night's game matched the numbers needed to claim that amount. So, the next time they draw in the Powerball game the estimated top prize will be $1.2 billion dollars. That is the annuitized estimated amount. If you chose the lump sum payment your prize would be $551.7 million before the taxman reached in for his cut. 
Powerball game administrators say there were two $2 million dollar Match 5 tickets sold last night. Those tickets were bought in New York and South Carolina. There were also two $1 million dollar Match 5 tickets sold for last night's game. Those tickets were purchased in Delaware and Michigan. The difference between the amounts is because of the Power Play function of the game.
Texas Lottery officials say 11 tickets were sold in that state that earned a $50,000 prize in last night's Powerball. There were also another five tickets sold in Texas that can lay claim to a prize of $100,000. The $100,000 winners opted in on the Power Play.
The Louisiana Lottery tells us there were 50 tickets sold in Louisiana for last night's game that earned a prize of $100. Another 16 other tickets sold for Monday's Powerball earned a prize of $200. But the biggest prize, as far as Louisiana Powerball players are concerned was earned by a ticket sold in Acadiana.
Lottery officials confirm that a ticket matching four of the five white balls and the Powerball with the Power Play option included was sold in St. Martinville, Louisiana. The $100,000 winner was purchased at Landry's Meat and Grocery on the Catahoula Highway.
The ticket holder should sign the back of the ticket immediately for security reasons. They will also need to contact the Louisiana Lottery office to arrange payment for their prize.
Speaking of prizes two winning Powerball tickets sold in Louisiana will expire in just over two weeks. A $50,000 winner and a $100,000 winner both sold for the April 22nd drawing earlier this year will expire on October 19th if they are not claimed. The $50,000 winner was sold in Gretna. The $100,000 winner was sold in New Orleans.
Incidentally, if you just can't wait until Wednesday to be an instant millionaire you can try your luck with Mega Millions. That game has a top prize of $300 million for tonight's drawing.
If you or someone you know has an issue with gambling help is available. Call 1-877-770-STOP (7867). The call is free and so is the confidential referral. Good Luck.
10 Festivals We Don't Have in Louisiana But Need
We have festivals for just about everything in Louisiana, but there are still quite a few great ideas out there.
More From Classic Rock 105.1