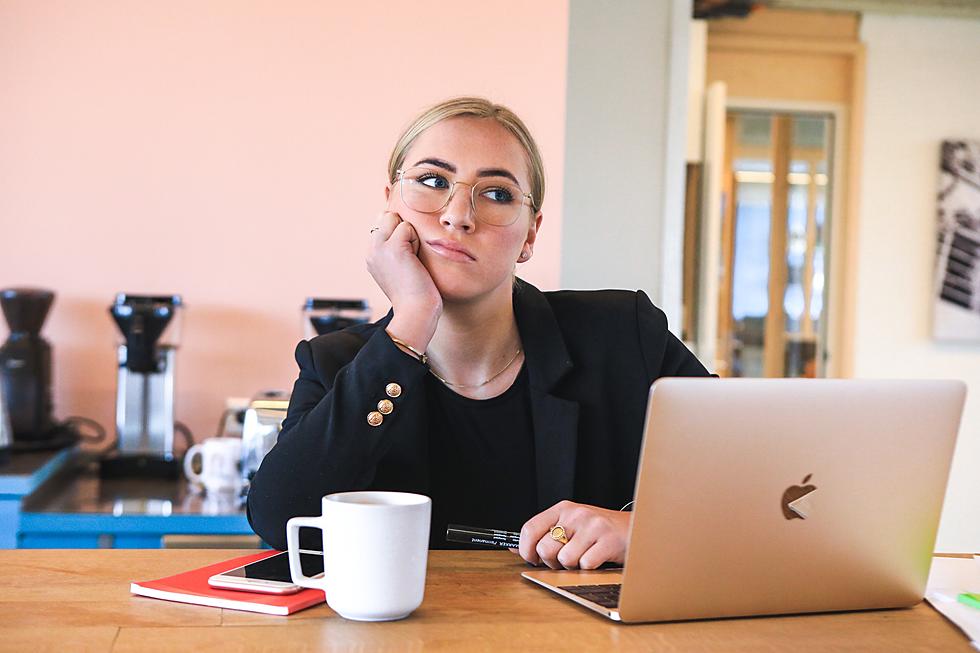 Louisiana's Top Paying Jobs That Don't Require Formal Education
Magnet Me via Unsplash.com
The calendar has turned over and it's now the month of May. May is the month when thousands of fresh-faced high school students will slide the tassel on their mortarboard from one side to the other and find themselves staring at reality. Every graduate will hear this question at least a thousand times between today and the end of graduation, "What are you going to do now"?
For a lot of students, the next step will involve heading back to class. Whether that class is in a university setting or you choose to take classes at a community college education is always your best bet. The Bureau of Labor is reporting that median wages for someone with only a high school diploma are about $600 a week. For an individual with a bachelor's degree, the median pay jumps up $1,300 a week. And if you go all in and get the Ph.D. your median pay will be higher by about $1,900 a week.
But what about those folks who have had enough of school or the classroom setting is just not been a good learning environment? Well, there are plenty of great jobs and careers out there for you too. You just need to know where your best earning opportunities are.
The folks at Stacker.com have compiled a list of the "Highest Paying Jobs with no Formal Education Requirements" and there are some great salaries associated with these jobs. You can see the entire Stacker list here. But we wanted to spotlight a few of those jobs that might be a little more in line for workers in Louisiana.
The bottom of the Stacker 100 is fast food workers. No, you don't need a degree to ask if someone would like fries with their order and you can earn about $24,180 a year. The bad news for those who want to retire at the drive-thru window is this. Jobs in this field are on a downward slide. In fact, by 2031 it's estimated that some 69,000 jobs will be lost in this field.
At #81 on the Stacker list is the job of a Telemarketer. I know they are the scourge of mankind but you can knock down almost $30,000 a year if you have a thick skin and a great speaking voice. The downside again is the number of jobs in this field will be decreasing over the next few decades.
Stacker's choice at #53 is Crossing Guard/Flagger. Which in Louisiana would be a job that would never end. That's because "flaggers" are the ladies and gentlemen who guide traffic around construction sites. We know Louisiana will always be under construction so the job opportunities are limitless. By the way, the median income for a flagger is $31,450 according to Stacker.
The Stacker list of best jobs that don't require a formal education has Roustabouts, Oil, and Gas listed as the #26 job on their list of 100. The median pay is just under $40,000 a  year and there is anticipated growth in the industry. With Louisiana's proximity to oil and gas production platforms, it's no wonder a lot of our people get into the "oil patch".
At #13 and #12 on the Stacker list are two jobs that are related. They are both in the construction sector. #13 is Drywall and Ceiling tile installers, and #12 is Floor layers. Both of the median incomes in these professions are in excess of $48,000 annually. The opportunity for growth in the field is rather high too. So, learning one of these trades or skills could pay big for you down the road.
#4 on the Stacker list is related to #13 and #12 but it's a specific duty involving the installation of drywall. Tapers, the people who prepare the drywall before it's painted or plastered earn about $61,000 a year as far as a median salary goes. The job market for tapers in the future is flat but it certainly seems like a good skill to master.
The top-paying job on the Stacker list of best jobs without a formal education usually finds its most successful recruits in college. That job? Athlete. Granted athletes might attend college many of them, at least those who go on to play a sport professionally, don't finish their degree before becoming gainfully employed. The median pay for an athlete is $77,300. So, it's great work if you can get it but you'll have to earn the opportunity to even be considered.
So, if you're not contemplating continuing your education, you can at least contemplate one of the careers we've spotlighted or you can just go view the entire Stacker.com list. I am sure you'll find it very interesting, especially when you see what people are earning as dog groomers.
Take A Look At The Best States To Live In!
Where is Idaho? Find out here?
More From Classic Rock 105.1