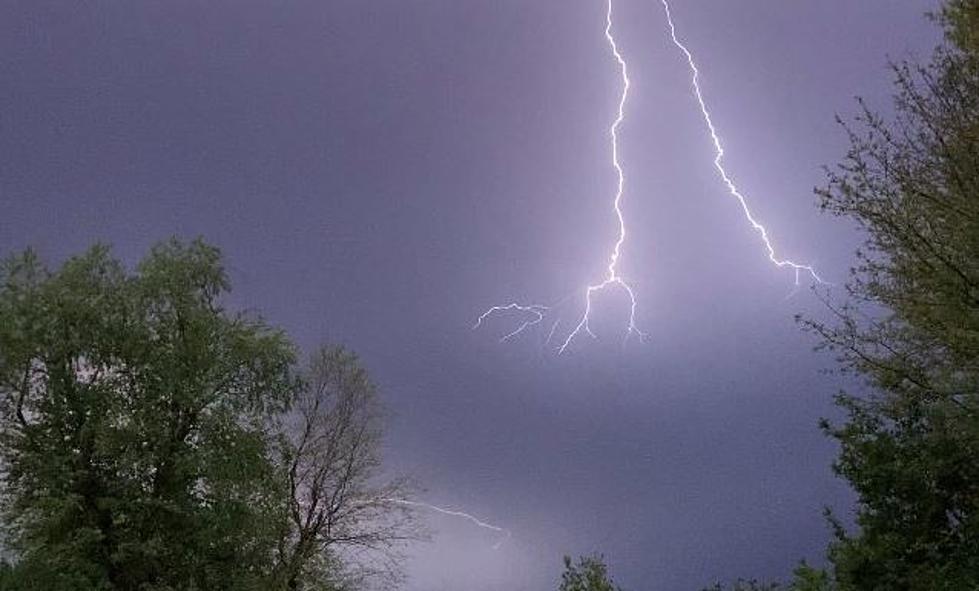 Louisiana Storms Close Schools in Kaplan
Staff Photo
Several Louisiana communities were affected by inclement weather on Wednesday and even more of the state's residents could find themselves under a considerable downpour today. The catalyst for the inclement weather is a low-pressure system centered along the east Texas western Louisiana border. This could produce even more strong storms for Louisiana later today.
Yesterday's inclement weather did create problems across the state. In the town of Kaplan a major electrical transmission line was compromised and that put much of the town in the dark for a large part of the evening while crews made repairs. The electrical service interruption in Kaplan has forced the closure of some schools today.
According to KATC Television Kaplan High, Kaplan Elementary, and Rene Rost Middle School will not have classes today because of the electrical service interruption. Kaplan Mayor Mike Kloesel indicated in a post on social media that crews were working into the night to repair the transmission line that was compromised by the storm.
According to another post from Mayor Klosesel electrical service was restored to the affected areas around 11 pm last night. However, if you're still without power you can call 327-643-8811 after 8 AM this morning to report the issue.
A little further to the west strong storms and lightning are believed to have caused a fire at home in Lake Charles. KPLC Television reported that crews from the Lake Charles Fire Department were dispatched to a home on Calder Street off of Big Lake Road near Gauthier. Fire crews say the home was occupied when the blaze broke out but no injuries were reported.
The Storm Prediction Center is calling for another threat of more strong storms across Louisiana again today. As you can see from the graphic below the only two areas of the state not in the marginal risk zone for severe storms are the extreme northwestern and extreme southwestern corners of Louisiana.
The forecast for the I-10 corridor does call for enhanced rain chances again today. Some of the showers and storms could once again be rather heavy or develop into severe storms. We encourage you to utilize the alert feature on our station app so important weather information can be delievered directly to your phone.
Rain chances should decrease across South Louisiana by this evening. The forecast for Friday and the weekend includes only a 30% chance of showers and storms. Temperatures over the next several stays should fall into the lower 70s during the overnight hours and rise to the mid 80s during the day.
So, maybe you will be able to get Mom's car washed for Mother's Day this weekend.
5 Best Car Washes in Lafayette
Even though Lafayette seems to have more than enough car washes these days, we must have them for a reason. So we asked you which is your favorite car wash in the Hub City and here are the top five vote-getters.
More From Classic Rock 105.1