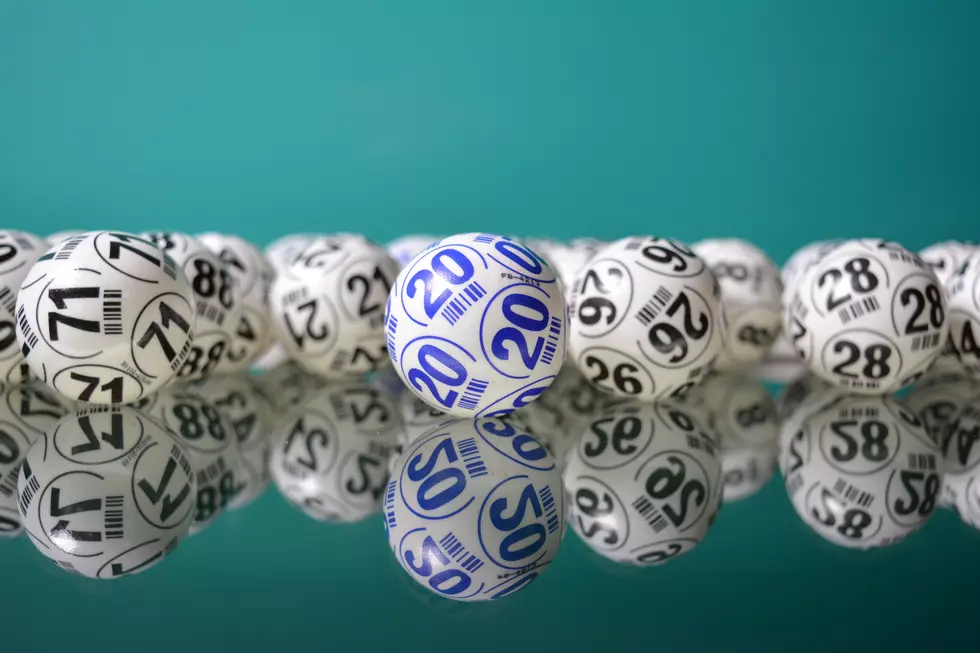 Louisiana Powerball Results from Wednesday's Drawing Revealed
Alejandro Garay via Unsplash.com
Lottery players in Louisiana have been trying their luck at the multi-state lottery game Powerball since 1995. The first Powerball drawing that Louisiana players were allowed to be a part of took place on March 2nd of that year. Since the game has been played in the state there have been ten jackpot winners. The most recent biggest of the big money winners happened in 2018 when a Louisiana ticket claimed a Powerball prize of $55.9 million dollars.
Last night's Powerball (Wednesday, September 27, 2023) jackpot was quite a bit larger than the $55.9 million that the Louisiana ticket won in 2018. In fact, when the ping pong balls dropped last night game officials estimated the top prize to be $856,100,000.
If you didn't see the Powerball drawing from last night, here's how that unfolded.
The numbers that were drawn for Wednesday's Powerball were:
01   07   46   47   63   Powerball 07  Power Play x3
You can verify those numbers at the official Powerball website. Speaking of the Powerball website it is reporting that no tickets sold for last night's game matched the numbers needed to claim the jackpot prize of $856,100,000.  That means that when the game is played on Saturday night the top prize will be an estimated annuitized amount of $925 million. If you opt for the lump sum that would be a total prize of $434.4 million.
Powerball game officials say no tickets qualified for the Match 5 + Power Play prize of $2,000,000 but four tickets did Match 5 without the Power Play option. Those tickets are worth $1,000,000 each and were purchased in California, Kansas, Maryland, and New York.
The Texas Lottery is reporting via its website that three tickets sold in the Lone Star State earned prizes of more than $10,000. In fact, there were two $50,000 winners and one $150,000 winner that was sold in Texas for Wednesday's Powerball. The Texas Lottery does not offer point-of-purchase information on prizes of that value so if you played Powerball in Texas, check your numbers.
Lottery players in Louisiana did not fare as well as their counterparts in Texas. Louisiana is reporting no prizes won of more than $10,000 for last night's game. The largest prize won by a Louisiana-sold ticket was $300. There were 20 tickets sold in the state that earned a $300 prize. An additional 33 other tickets earned prizes of $100.
There were no jackpot wins in the other Wednesday draw games of Easy 5 and Lotto. The jackpot for Easy 5 on Saturday will be $120,000 and the top prize in Lotto will be $700,000.
The next opportunity for to become an instant millionaire is on Friday night when the Mega Millions game offers its next drawing. The top prize in Mega Millions is an estimated $267 million for the annuity. The lump sum payment on the cash option is $123.6 million. That drawing takes place Friday night at 10 p.m. Louisiana time.
Most Expensive Home for Sale Right Now in Texas
The Lodge in Hunters Creek is located in Houston, Texas, and is on the market for a mere $65,000,000.
More From Classic Rock 105.1