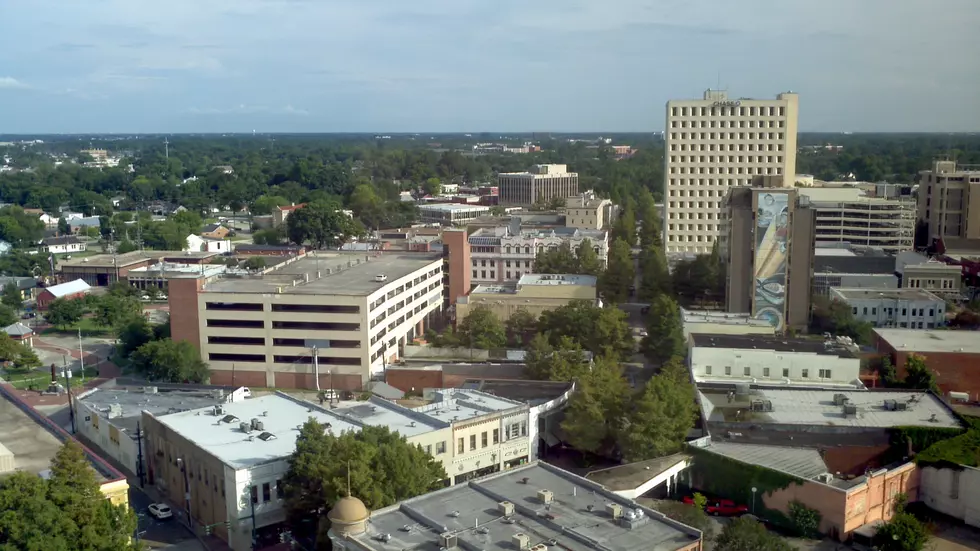 Lafayette Mega Millions Ticket Worth $10,000 This Morning
Staff Photo
March came roaring in like a lion for one lottery player in Louisiana last night. According to the Louisiana Lottery, a ticket sold in Lafayette was a $10,000 winner in last night's drawing of the Mega Millions game. That multi-state lottery game is available in 45 states, the District of Columbia, and the US Virgin Islands.
The game became available to Louisiana lottery players in 2012 and last night one of those players hit a big ticket. Here's how the drawing unfolded.
If you couldn't watch the drawing here are the numbers from the February 28, 2023 Mega Millions drawing.
14   16   40   52   59   Mega Ball 13  Megaplier x2
Those numbers are confirmed by the Mega Millions website. Last night's drawing was for a top prize of $145 million dollars. No tickets sold for the game matched the numbers needed to claim that prize. But, a ticket sold in Virginia was a Match 5 winner. That ticket is worth $1 million dollars.
Players in Louisiana picked up some cash prizes too. In addition to the $10,000 winner sold in Lafayette the Louisiana Lottery is reporting that three tickets sold for last night's drawing are worth $1,000 this morning and another two are worth $500. All in all 204 tickets sold in Louisiana for the February 28th drawing are worth at least $10 dollars.
As of early this morning, the Louisiana Lottery also confirmed the point of purchase location for the Lafayette $10,000 winner. That ticket was purchased at Corner Pantry which is located at 801 Foreman Drive.
The $10,000 winner matched four of the five white ball numbers and the Mega Ball. The ticket's purchaser did not opt-in for the "times two" Megaplier. If you're holding that ticket, congratulations. You'll need to contact the Louisiana Lottery office in Lafayette to make arrangements to get your money.
Incidentally, a $50,000 Powerball winner that was sold in Greenwood Louisiana will expire on Saturday. Another $50,000 Powerball winner sold in Metairie and a$100,000 Powerball winner also sold in Metairie will expire on the last day of March. So, if you purchased tickets in those towns in early September or early October you might want to check a coat pocket or old purse and see if you have a big money winner waiting to be discovered.
Speaking of Powerball, the estimated jackpot for tonight's drawing is $143 million dollars. There will also be drawings tonight for the Lotto game which features a top prize of $850,000 and Easy 5 which has a jackpot of at least $110,000.
If you do choose to play these or any lottery games please only spend what you can afford to lose. March is Problem Gambling Awareness Month in Louisiana and help is available. To speak confidentially to someone about a gambling issue call 1-877-770-STOP (7867)
19 Straight Up Facts You Can't Argue with About Louisiana
Louisiana is truly a melting pot of cultures, consciousness, and sensibility. We have it all from the perfectly straight-laced to ridiculous and sublime. But one thing's for sure you can count on these 19 facts to be real, no matter where in the state you happen to be.
More From Classic Rock 105.1