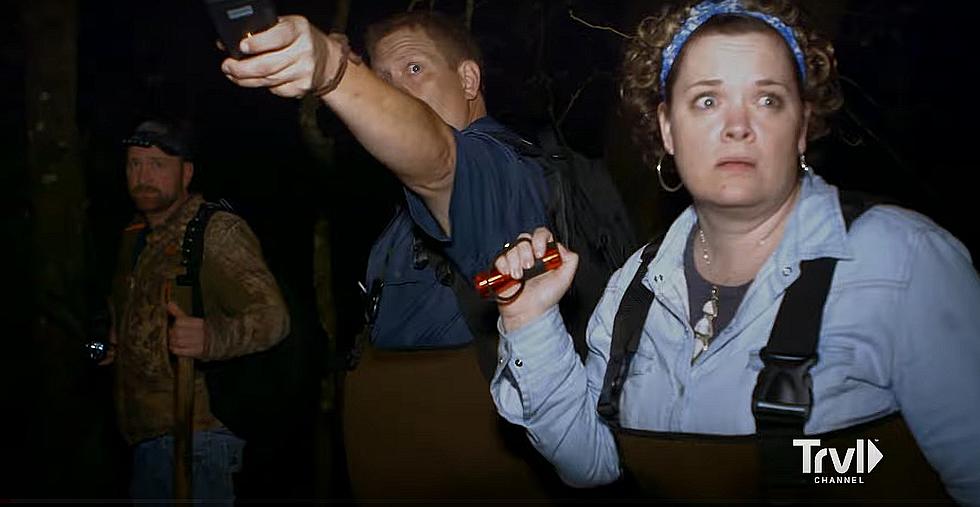 'Ghosts of Morgan City' Premiering on Travel Channel May 10
YouTube Via Travel Channel
We certainly have our fair share of things that go bump in the night here in Louisiana. A new show on The Travel Channel "Ghosts of Morgan City" aims to showcase these claims for the world to see.
Travel Channel's "Ghosts of Morgan City" features "FBI agent Ben Hansen, paranormal investigator Jereme Leonard, psychic medium Sarah Lemos, and tech advisor K.D. Stafford" and follows the team of paranormal investigators in and around the St. Mary Parish area as they search for answers to paranormal mysteries.

Interestingly, the "Ghosts of Morgan City" paranormal team was recruited by Morgan City's mayor, Frank "Boo" Grizzaffi, and chief of police, James "Bo" Blair due to "a surge in unusual emergency calls related to paranormal activity" according to travelchannel.com.
From travelchannel.com -
"With help from a local historian, they dig up disturbing history associated with the area and begin crossing over some of the restless spirits haunting the small community. Each spine-chilling case leads the team closer to uncovering the truth behind the ghostly infestation of St. Mary Parish."
The first episode of "Ghosts of Morgan City" untitled "The Mist" premiers on The Travel Channel on May 10 at 7 pm CST.
LOOK: The states with the most UFO sightings
For each state, we've also included details of famous UFO sightings in that state. Of note is that almost three-quarters of all UFO sighting reports in the United States
occur between 4 p.m. and midnight
, and tend to peak between 9 and 10 p.m. Food for thought next time you're out scoping for alien life. Keep reading to see which states have had the most UFO sightings.
More From Classic Rock 105.1