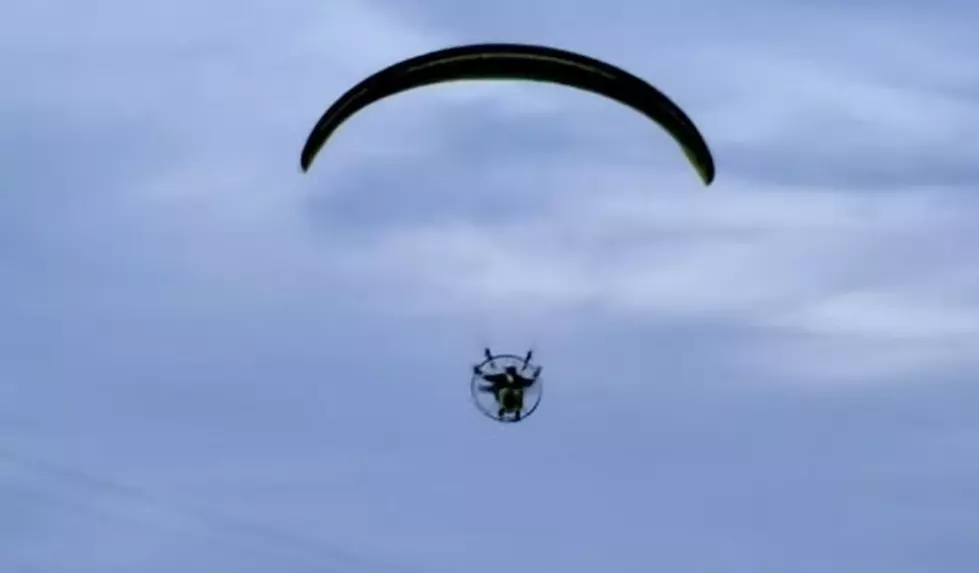 Flying Grinch Spreads Cheer Across South Louisiana
WWLTV via YouTube
Every year in our Lafayette Louisiana home we settle in as a family to watch "The Grinch" I know that's not the actual name of the iconic television special but it's what we call and I bet you do too. It's the classic tale from Dr. Seuss where a cold-hearted "grinch" learns the true meaning of the spirit of the Christmas season.
If you've watched the TV special you know the Grinch moves through the magical and mystical town of Whoville with his dog-powered sled. The dog, Max, has been my favorite character on the show ever since I first saw it as a tiny tot back in 1966. Tots, that's what we called kids back in the 60s. Nowadays that term is more associated with fried potatoes.
I don't think I will be revealing any spoilers by telling you that by the end of the TV special the Grinch changes his tune about Christmas and he joins the Whos down in Whoville to celebrate the season.
One South Louisiana man has taken our love of the Grinch and taken to the skies to share Christmas cheer. Shaun Hayden is that man and while he doesn't have magic reindeer to take him skyward he has still been delighting families in South Louisiana for the past few Christmases as The Flying Grinch.
Hayden takes to the skies via a paramotor. He described the flying machine to KPLC Television this way, " it's not a power parachute" and " it's not an airplane", but what it does it help this good guy Grinch soar into the skies much to the delight of children and adults.
Hayden told the Lake Charles TV station that he used to fly as Santa but last year he went Grinch and the people went crazy. He even did a tandem flight with his wife leading some to question, "the Grinch has a wife"? I know he didn't in the TV special but because Shaun and his wife put so many smiles on so many faces, we'll allow the creative wiggle room.
I guess if pigs can fly and the Saints can win a Super Bowl then why can't the Grinch right? Merry Christmas Shaun and to Mrs. Grinch too. Thank you for sharing your passion for flying and your spirit of the season in such a wonderful combination.
This leads me back to one of my favorite quotes from the original "How the Grinch Stole Christmas" TV special, "Christmas Day will always be just as long as we have we".  And, when you think about it, that's all we really need. Well, that and a flying Grinch.
The Most Popular Christmas Movies of All-Time
More From Classic Rock 105.1