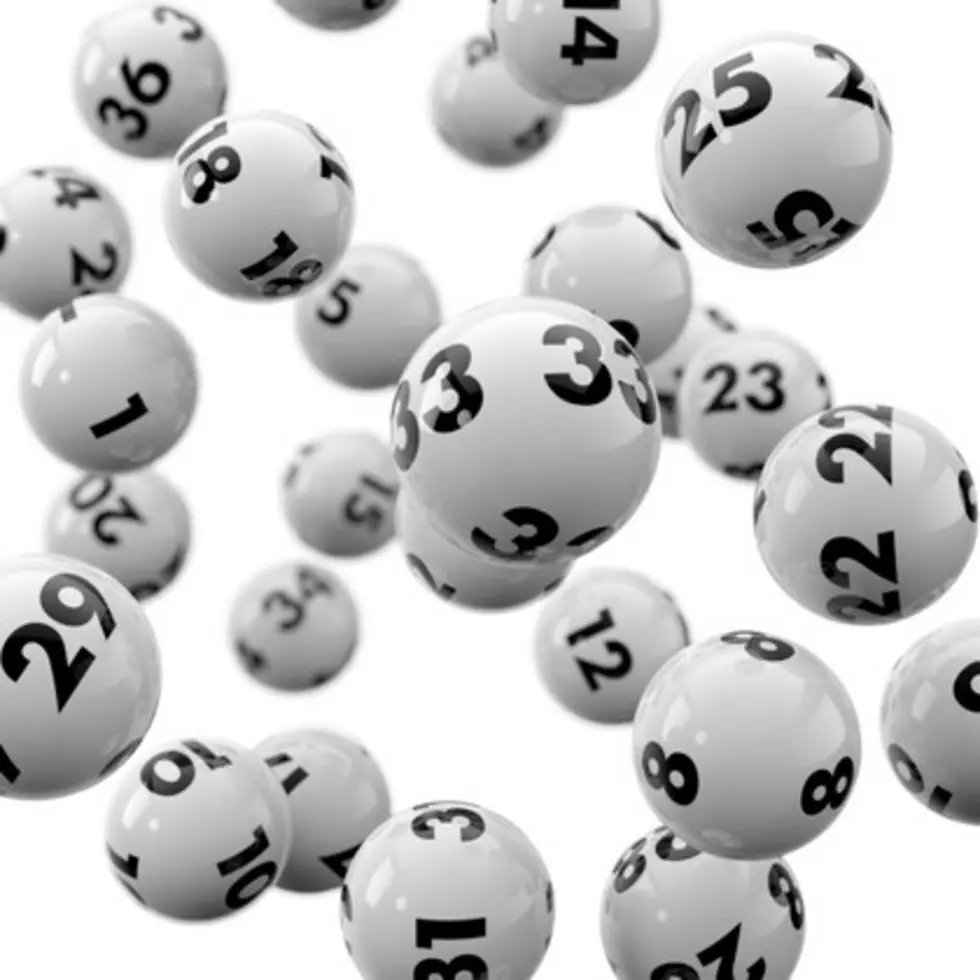 California Ticket Wins Powerball – Louisiana Gets 5 Big Winners
Oksana Kostyushko
Lottery players in Louisiana your dreams of winning a billion dollars in the Powerball Lottery game have come to an end for now. Officials with the multi-state lottery game say a single ticket sold in Los Angeles, California matched the numbers needed to claim the game's top prize of $1,079,800,000.00 in Wednesday night's drawing.
But if you played Powerball last night in Louisiana, you still need to double-check your numbers because there were two $50,000 winners and three other tickets worth $100,000 each sold in the state for last night's drawing.  Here's how the drawing unfolded on July 19, 2023.
The Powerball website has confirmed that the numbers drawn last night were:
07   10   11   13   24   Powerball 24   Power Play x2
As you might imagine with a billion plus dollars on the line there were a lot of tickets sold for the July 19th drawing. The more tickets, the more winners including three two million dollar Match 5 winners in Florida, Pennsylvania, and Rhode Island. And there was a plethora of Match 5 one million dollar winners as well including four million dollar wins confirmed by the Texas Lottery. 
Incidentally, the Texas Lottery has revealed the one million dollar winning tickets were sold in Houston, San Marcos, Pleasanton, and Forney. There were 24 $50,000 winners and 13 $100,000 winners sold in Texas for the Powerball game too. So, if you bought a ticket in the Lone Star State, you certainly need to review your numbers.
Powerball Winners in Louisiana for July 19th
The Louisiana Lottery website has confirmed five tickets with prizes of $50,000 or more. There are just under 200 tickets that were sold in the state that earned a prize of $100 or more. Here is where the big-money tickets were purchased.
A $50,000 Powerball winner was sold at Fluffy's which is located on West Laurel Avenue in Eunice. Another $50,000 winner was sold at Ezell's One Stop in Gilbert Louisiana. Gilbert is a small community in Franklin Parish, by the way.
There were three $100,000 winners sold in Louisiana for the July 19th Powerball drawing. Those $100,000 winners were purchased at Hit N Run Food Store #3 on South Acadiana Thruway in Baton Rouge, Tobacco Stop 2 on the Youngsville Highway in Youngsville, and Tobacco Plus #9 on US 165 in Kinder.
If you have one of those big money tickets or won any amount of money playing Powerball make sure you know what to do to claim your prize. Most prizes can be redeemed at any participating lottery retailer. By most prizes, I mean those valued at $600 or less.
If your prize is over $600 you'll need to visit a Louisiana Lottery office or it is possible to have your prize redeemed via mail. You can read all the instructions for that right here.
Next Saturday, the Powerball jackpot will return to its starting point of $20 million dollars. Meanwhile, on Friday your next chance of mega millions from the Mega Millions will happen at 10 pm. The Mega Millions top prize on Friday night is estimated to be $720 million. There were no jackpot winners in last night's Lotto or Easy 5 game from the Louisiana Lottery.
As always we encourage you to play all lottery games and games of chance responsibly. If you or someone you love has an issue with gambling help is available by calling 1-877-770-STOP (7867). Good Luck.
8 Swimming Pools You Can Rent in Acadiana
Don't own a pool? No worries. Simply head over to the Swimply
website
or app and see the pools in the Acadiana area that you can rent by the hour.
More From Classic Rock 105.1