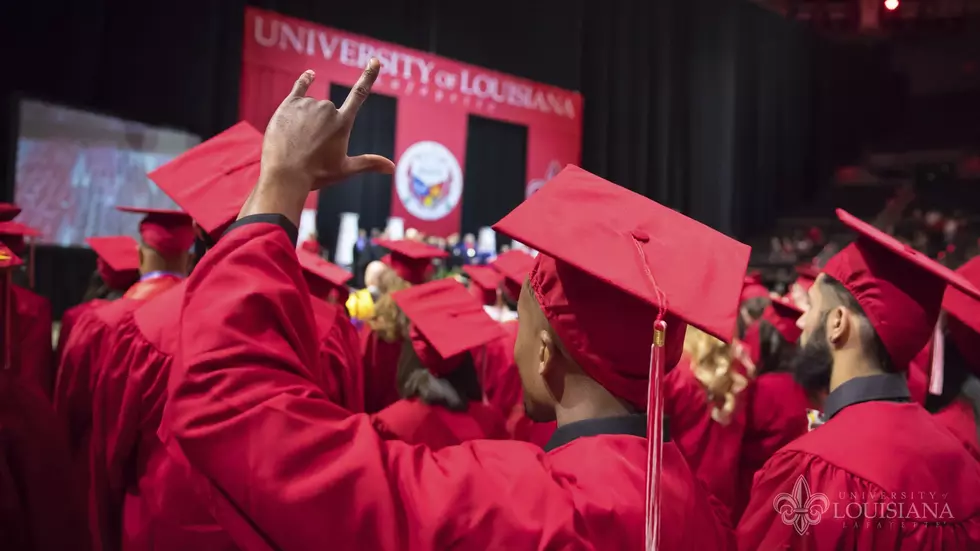 Cajundome High School Graduation Schedule 2023 and Bag Policy
UL Lafayette
Over the next few days, thousands will be graduating at the Cajundome. If you're headed to any of these graduations, there are a few things you should know before you go...
The Cajundome says that for all area graduations, a clear bag policy will be in place.
From KATC -
Permitted Bags Include:
Clear bag equal to or less than 12" x 12" x 6," for example a clear tote bag or zip lock bag.
Clear or non-clear small purse or clutch smaller than 4.5" x 6.5" x 1".
Diaper bags with age-appropriate children
Medical bag.
All bags are subject to search.
May 18 - Northside High, 4:00 pm
May 18 - Comeaux High, 6:30 pm
May 19 - David Thibodeaux, 4:00 pm
May 19 - Carencro, 6:30 pm
May 20 - Acadiana High, 8:00 am
May 20 - Southside High, 12:00 pm
May 20 - Lafayette High, 4:00 pm