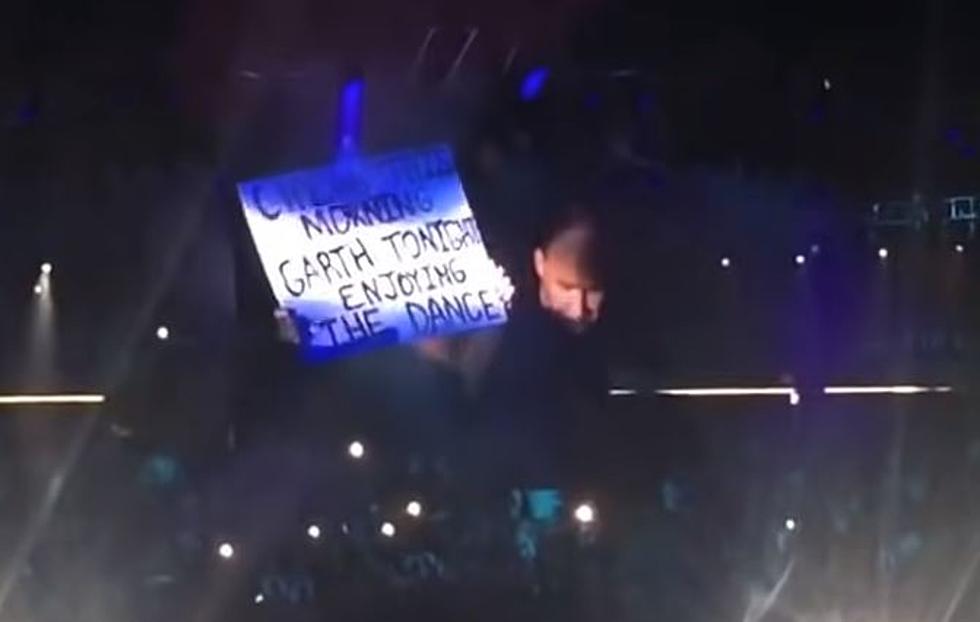 Bringing Signs to Concerts – Good Fun or Poor Etiquette?
Dan Joseph via YouTube
The chance to see one of your favorite performers live in concert is a cherished moment among music fans. For a lot of us, attending a concert is a right of passage. I bet you can immediately tell me who you went to go see at your first-ever concert, can't you? Chances are there are probably still people waiting in line for a beer, right?
One of the good things and I suppose bad things about attending a concert are the people that are seated around you. If their emotion and attitude match your emotion and attitude about the evening then you'll probably have a good time. If you've just come to listen and they've come to sing, drink, and dance, I bet your experience will be less than uplifting.
For example, here is a video of a dear friend of mine attending a Billy Joel concert in New York's Madison Square Garden. That's Billy hidden by the freakin' lady who just couldn't sit down the whole darn night.
That was a few years ago and apparently, concert etiquette has not improved much over the past five years or so. A TikTok influencer by the name of @glitterkitty9000 recently posted this video from a show in Fort Worth. I must warn you, there is some rather loud and totally Not Safe For Work language uttered in this clip, but the lady holding the sign gets the message.
That brings us to our question about signs at concerts. I understand standing up, sometimes the music just moves you to do that. But signs, that's premeditated. And, I know "signs" are recognized by the artists as they perform on stage, but the person holding the sign has to be pretty darn close to the stage for it to be seen, right?
I am guessing the performers on stage could not read the poster that was featured in @glitterkitty9000 video. In fact, I would hazard to guess that most signs that are brought into arenas can't be read by the performers because of the distance and the very bright lights that are used to light up the stage.
So, is it time to start banning signs from concert venues? With all the security measures venues have to have in place, it would be quite easy to remove the signs before they enter the building. Or, is making a sign for your favorite artist part of the concert experience that you love? If you were king of the world, what would say?
Speaking of concerts, check out these snaps of Lainey Wilson, Jackson Dean, and Dillon Carmichael. We took a lot of these from the stage itself.
4th Annual Holiday Hangover Show Photos
Check out some photos of the 2023 Holiday Hangover Show taken by our friend
Max DeRoche
. This special listener appreciation show featured Acadiana favorites Chris Breaux, Adam Leger and RaiKwon Green along with national country artists Dillon Carmichael, Jackson Dean and Lainey Wilson.
More From Classic Rock 105.1