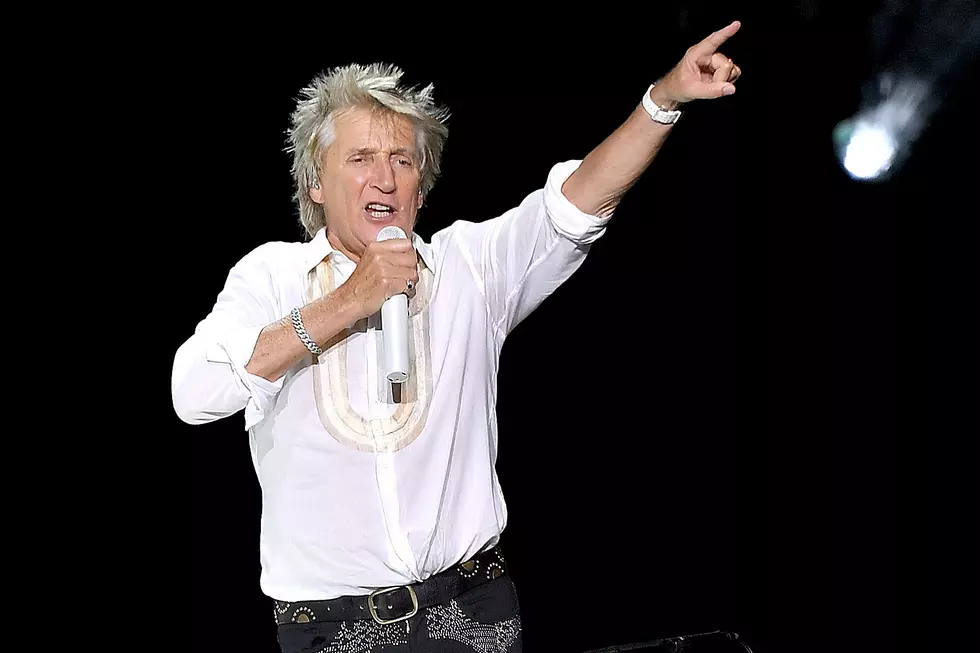 Rod Stewart Wants to Leave Rock Music Behind After Upcoming Tour
Michael Loccisano, Getty Images
Rod Stewart revealed he wants to leave rock 'n' roll behind after completing his 2023 touring commitments.
The "Hot Legs" singer discussed his desire to pivot genres in a recent BBC interview. He was joined by Boy George, whose band, Culture Club, will join Stewart on his upcoming U.K. tour.
"I am actually stopping," Stewart told BBC's Charlie Stayt. "I'm not retiring, but I want to move on to ... I had great success with The Great American Songbook, all-American standards, and I've just done a swing album with Jools Holland, which is going to come out next year, so I want to go in that direction. I just want to leave all the rock 'n' roll stuff behind — for a while, maybe."
Stewart added that "everything has to come to an end sooner or later" and enthused, "I'm really looking forward to doing something else, especially singing with Jools' band. It borders on rock 'n' roll anyway, it's just not 'Maggie May' and 'Do Ya Think I'm Sexy?'"
With tour dates booked through late November, Stewart is giving fans ample warning before he puts his robust catalog of classic rock staples to rest. He also expressed his desire to dabble in other genres last year, telling Forbes, "I want to move on and just do the classics and the swing stuff, but I don't want to be singing 'Hot Legs' when I'm 80. I'm not retiring, but this will be the last time we do these songs in America. I just want to make a clean sweep. I want to go on tour with a big band and just play this stuff that I love. It's a different entity to rock 'n' roll, although that's where it all came from."
Rod Stewart Albums Ranked
From soulful early records to that huge disco hit to five volumes of the Great American Songbook, there isn't a genre he hasn't tried.