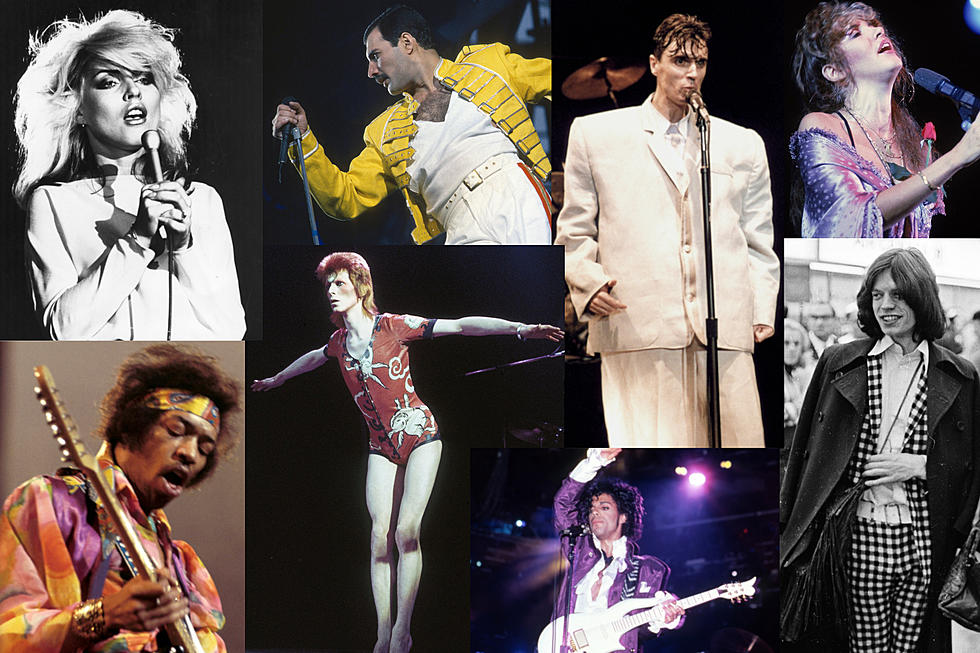 Style Icons: Classic Rock's 20 Most Fashionable Stars
UCR
Throughout history, music and fashion have enjoyed a symbiotic relationship.
Many of rock's biggest stars have been at the cutting edge of fashion movements. Mod, hippie, punk and Bohemian are just some of the subcultures who adopted a distinctive sense of style. All of them spread into the masses thanks to fashion-forward rock stars who borrowed from their looks.
Fashion and style have been at the center of many rock stars' most dynamic endeavors. Would the world have embraced David Bowie's many personas without their distinctive looks? Perhaps not. Would Elton John have remained a headlining act for decades without his outrageous outfits? Well, yes. He's an incredible talent, after all. But the costumes certainly added another layer to the Rocket Man's mystique.
READ MORE: Elton John's 10 Most Legendary Concerts
Some artists – such as Mick Jagger and Freddie Mercury – saw their personal style change and evolve throughout their careers. Others – such as Stevie Nicks and Bruce Springsteen – created instantly identifiable looks which they've largely stuck to for decades.
Then there are rare occurrences where a rock star gets swept up in a fashion movement without even intending to be stylish in the first place. Such was the case for Kurt Cobain, who unwittingly became the poster child for the grunge look. Similarly, Cyndi Lauper always intended for her attire to be eye-catching, but she never expected her brash use of color and accessories to reach massive mainstream appeal in the '80s.
These artists and more can be found in our gallery below of Classic Rock's Most Fashionable Stars.
Classic Rock's Most Fashionable Stars
More From Classic Rock 105.1