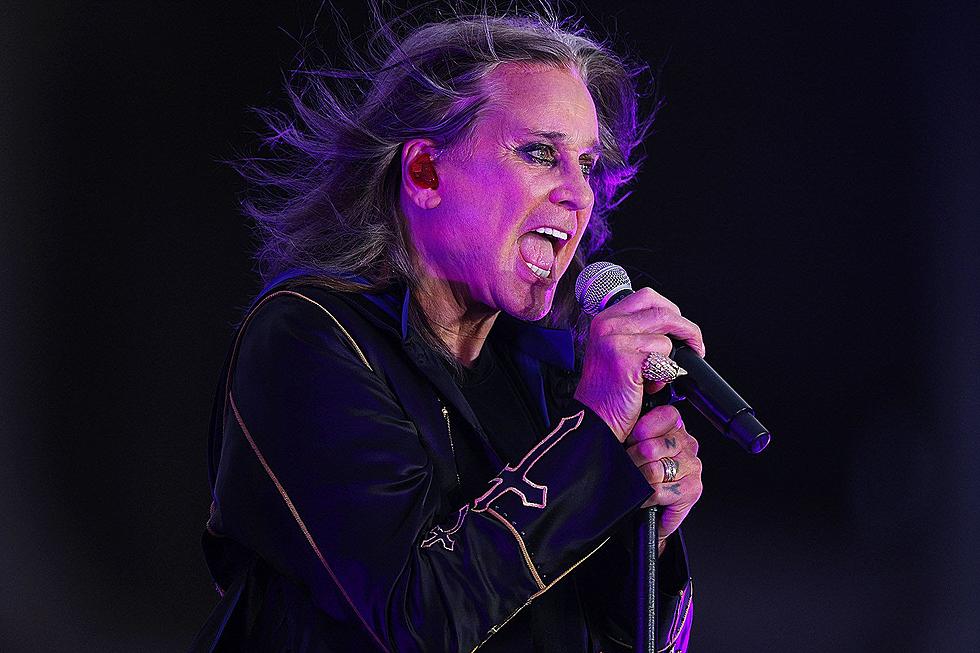 Ozzy Osbourne Wants to Record One More Album and Tour Again
Harry How, Getty Images
Ozzy Osbourne is determined to keep making music and take it on the road, despite his many health setbacks in recent years.
The Prince of Darkness recently told Metal Hammer that he's had his "final surgery" and is preparing to record a new album next year with producer and guitarist Andrew Watt, who also produced 2020's Ordinary Man and 2022's Patient Number 9.
"I'm getting myself fit," Osbourne said. "I've done two albums fairly recently, but I want to do one more album and then go back on the road."
Ozzy Osbourne's Recent Health Issues
The 74-year-old singer has been beset by physical ailments in recent years, most notably a spinal injury in 2019 that forced him to quit touring. He's undergone several operations over the past few years, and he claimed earlier this month that he was about to receive his "final surgery because I can't do it anymore. Regardless of the way it ends up after tomorrow, it's it. I'm not doing it anymore. I can't."
READ MORE: How Ozzy Osbourne's Bat-Biting Debacle Became a Rock Legend
A few days removed from the procedure, Osbourne told Metal Hammer, "I'm feeling OK – it was just dragging on. I thought I'd be back on my feet months ago, I just couldn't get used to this mode of living, constantly having something wrong. I can't walk properly yet, but I'm not in any pain any more and the surgery on my spine went great."
Osbourne also said he had a studio built in his home to make the recording process easier. "I'm just starting to work on [the new album] now, and we'll be recording in the early part of next year," he said. "I want to take my time with this one!"
Don't Expect to See Ozzy Osbourne at Next Month's Power Trip
His touring desires might sound ambitious, considering Osbourne officially announced his retirement from touring in February and later bowed out of his one-off Power Trip festival performance scheduled for October. Fellow Birmingham metallurgists Judas Priest will perform in his place (alongside AC/DC, Metallica, Iron Maiden, Guns N' Roses and Tool), and Osbourne insisted audiences will be in good hands.
READ MORE: When Ozzy Osbourne Made 60 Pigs Take a 'Massive S---'
"It's brilliant; Rob [Halford]'s a great singer and they're a very good band," he enthused. "He's been a very dear friend of mine and he's one of the greatest rock singers of all time."
Despite his kind words, Osbourne said fans shouldn't expect to see him at the Indio, California festival, as he's still not fit to travel. "If I can't do the gig, I don't really want to be there," he admitted. "Plus I know they'll just be like, 'Go on, get Ozzy up!'"
Ozzy Osbourne's Guitar Players: A Complete History 1979-2022
Few rock singers know how to recruit guitarists like the Prince of Darkness.
More From Classic Rock 105.1