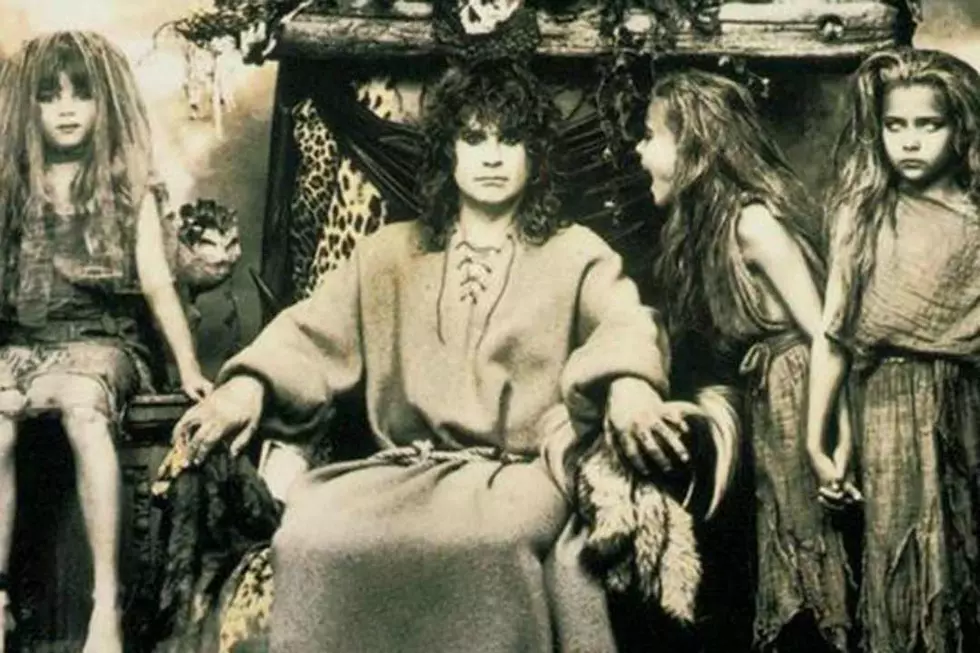 35 Years Ago: Ozzy Osbourne Finds His Next Great Guitar Player
Epic
By the late '80s, Ozzy Osbourne had been lucky enough to work with some of the best guitarists in rock, including Randy Rhoads and Jake E. Lee – not to mention his former Black Sabbath bandmate Tony Iommi. When Lee was fired following the tour for 1986's The Ultimate Sin, his replacement had some mighty big shoes to fill.
Given how fortunate he'd been with guitarists before, it wouldn't have been surprising if Osbourne's luck finally ran out when it came time to record his next album, No Rest for the Wicked. But as fans discovered when the LP hit stores on Sept. 28, 1988, rock's Prince of Darkness had stumbled across another great player in Zakk Wylde.
Wylde's arrival coincided with the return of bassist Bob Daisley, whose lyrics formed a large part of Osbourne's solo catalog, but whose contentious relationship with the singer had put them on the outs since 1985. Wylde and Daisley helped write all but one of the songs on the album, which also featured songwriting contributions by drummer Randy Castillo and keyboard player John Sinclair. Only one track, "Devil's Daughter (Holy War)," ended up being credited solely to Osbourne.
READ MORE: Top 10 Ozzy Osbourne Songs
With producers Keith Olsen and Roy Thomas Baker behind the boards, the newly augmented band set about recording some of Osbourne's most pointed solo material. The single "Miracle Man" gleefully poked fun at televangelist Jimmy Swaggart, who'd made headlines by criticizing Osbourne's music before losing his ministry in a sex scandal.
Watch Ozzy Osbourne's 'Miracle Man' Video
He Was Aiming For a Throwback Sound
Reviews were mixed: Rolling Stone snickered at the album's title, quipping, "apparently no brains either." But fans responded the way they always had, sending Osbourne to the Top 20 on the album chart. They'd bought more than a million copies before the year was out.
Looking back on The Ultimate Sin as "much softer" than his other albums, Osbourne later described No Rest for the Wicked as being "more like the original Black Sabbath sound. ... I purposely went out of my way to make a heavier album." His words proved prophetic: Before long, Daisley was out of the band again, replaced by Sabbath bassist Geezer Butler for the subsequent tour and live EP, Just Say Ozzy.
How No Rest for the Wicked stacks up against Osbourne's other efforts in terms of heaviness is up to fans to decide, but it definitely served to strengthen his grip on the charts. Between this LP and his appearance on Lita Ford's massive 1988 pop hit "Close My Eyes Forever," Osbourne's solo stardom burned brighter than ever. Wylde settled into the lineup, and Osbourne appeared poised for another decade of ear-splitting greatness.
Ozzy Osbourne's Guitar Players: A Complete History 1979-2022
Few rock singers know how to recruit guitarists like the Prince of Darkness.
Gallery Credit: Bryan Rolli
Think You Know Ozzy Osbourne?
More From Classic Rock 105.1