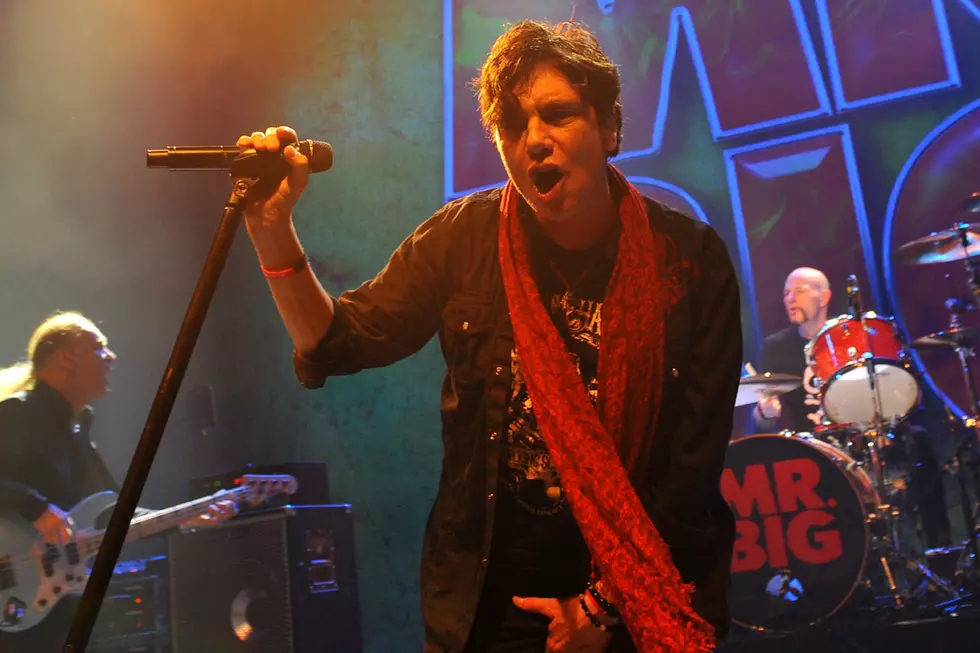 Mr. Big Reunion Is 'Definitely Gonna Happen' in 2023
C Brandon/Redferns, Getty Images
Mr. Big frontman Eric Martin has confirmed that the group will reunite and tour in 2023.
"Mr. Big it's definitely gonna happen, there's no question about it," Martin revealed during a conversation with The Metal Voice. "It's gonna happen in the middle of 2023 (summer). There are going to be multiple dates."
The singer further noted that Mr. Big's original guitarist, Paul Gilbert, and bassist, Billy Sheehan, would be involved. Pat Torpey, the band's drummer and backing vocalist, died from complications of Parkinson's disease in 2018. Martin admitted he and the group had determined a replacement for their 2023 run, though he stopped short of revealing the new drummer's identity.
"We have this new drummer," Martin confessed, describing the mystery musician's audition tape as "phenomenal." "I don't want to mention the guy's name until the press release comes out. But the guy really stepped up and everybody knows him and then one really really cool thing is that he was a big fan of Pat Torpey. I think Pat, he'd approve of this new mystery man."
Though Martin avoided revealing the new drummer's identity, he confirmed that it won't be Matt Starr. The musician, whose work includes stints with Ace Frehley and Kevin Dubrow, played drums on Mr. Big's 2017 album, Defying Gravity, and toured with the group in support of the LP when Torpey was unable to perform.
Mr. Big's last concert took place in August 2018. The band – known for such hit songs as "To Be With You," "Just Take My Heart" and their rendition of Cat Stevens' "Wild World" – previously considered a "proper goodbye" run of concerts in 2019, but such plans did not materialize at the time.
Top 100 '90s Rock Albums
Any discussion of the Top 100 '90s Rock Albums will have to include some grunge, and this one is no different.