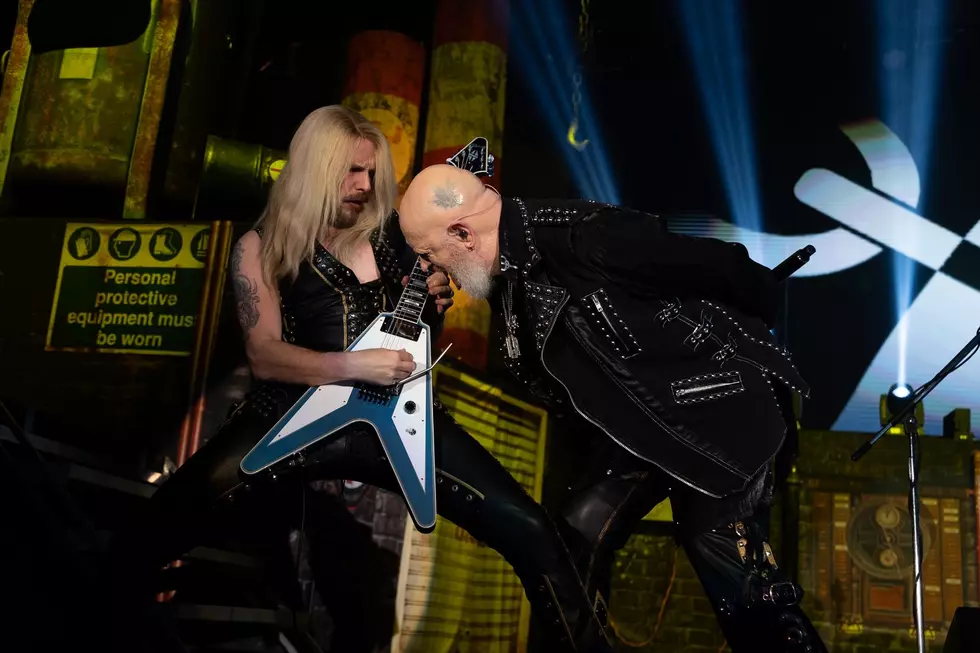 Judas Priest to Replace Ozzy Osbourne at Power Trip
Bryan Rolli, UCR
Judas Priest will replace Ozzy Osbourne as a headlining performer at this year's Power Trip festival, set to take place Oct. 6-8. in Indio, California.
This is Judas Priest's only scheduled concert of 2023 so far.
Osbourne, who had previously stated his plan to retire from touring, announced on Monday that he would be pulling out of the festival due to his health. "My original plan was to return to the stage in the summer of 2024, and when the offer to do this show came in, I optimistically moved forward," Osbourne explained in a statement. "Unfortunately, my body is telling me that I'm just not ready yet and I am much too proud to have the first show that I do in nearly five years be half-assed."
Osbourne called Judas Priest "personal friends of mine, and I can promise that you will not be disappointed."
"Power Trippers, are you ready for some Judas Priest style heavy metal?" the band asked in a statement. "We are ready to raise double horns way up high together keeping the metal faith at this 'bostin' one of a kind Power Trip world event!"
In March, Halford commented on and supported Osbourne's decision to come off the road. "I can only reinforce what all of Ozzy's fans, including us in Judas Priest, have said to him though, which is that he has done so much for all of us in rock and metal," he said [via NME]. "He made the right call. I don't think he wanted to put himself through a thing where it's like 'OK, we'll have a go' then have to cancel after a couple of shows. Even though there's a lot of love for him and a lot of care and understanding, I've seen what the British metal maniacs have been saying and it's exactly how I feel, too – put your feet up, you've earned it!"
Other acts scheduled to perform at Power Trip are Guns N' Roses, Iron Maiden, AC/DC, Metallica and Tool.
2023 Rock Tour Preview
Reunions, farewells and long-awaited shows are on the horizon.
More From Classic Rock 105.1