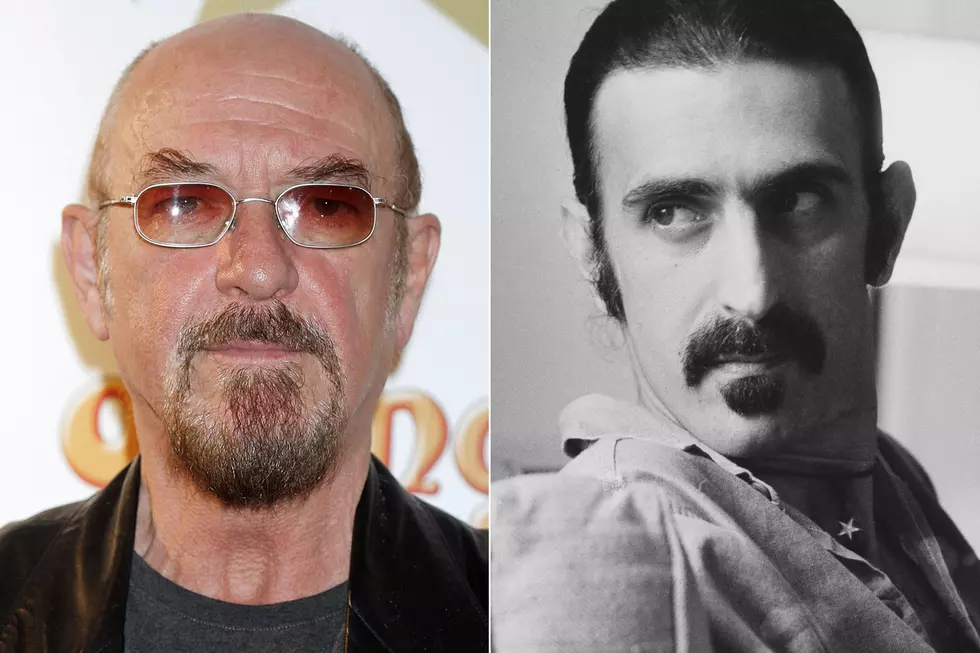 Ian Anderson's Big Regret Over Frank Zappa
Jo Hale / Hulton Archive, Getty Images
Jethro Tull leader Ian Anderson said one of his biggest regrets was failing to connect with Frank Zappa in 1993. The American icon was dying, and the British prog veteran was one of a group of people asked to make contact. But in a recent interview with Classic Rock, Anderson revealed how he missed the opportunity of a conversation between the two.
"When Frank Zappa was terminally ill, I received a message to say he would like me to call him," Anderson said. "I'd never met him. I was a fan, but my instinct was he really didn't like Jethro Tull, so it was a little odd. I dialed the number three times, but each time I hung up in panic; I was embarrassed. What do you say to a dying man?
"A few weeks later he died. From what I heard, he'd wanted to talk to a few people, just to say hi, and I was one of them. It wouldn't have changed anything, except I would have had my first and last words with one of the great original composers and performers of rock music history."
In the same interview, Anderson described Lou Gramm as "head and shoulders above all rock singers," while hailing guitarist Peter Green for his "real soulful quality." He also noted his appreciation for "the brutal, simplistic music of Motorhead and the Ramones."
Asked about the best record he's ever made, Anderson responded that it was always "the one I've just finished recording," adding that if people had enjoyed the 2022 Jethro Tull album The Zealot Gene, they'll "like the new one even more." "But if you were trying to pin me down for a record you might know, then I might go for Songs From the Wood," he added.
Anderson was more direct when asked about the worst record he ever made, choosing a track from 1972. "The song 'Singing All Day' is a stinker," he said. "A throwaway track that we immediately sidelined until we were desperate for some material for a compilation album we had to make under contract with Warner Bros. It came from the bottom of the barrel. A real turkey."
Listen to Jethro Tull's 'Singing All Day'
Top 50 Progressive Rock Albums
From 'The Lamb' to 'Octopus' to 'The Snow Goose' — the best LPs that dream beyond 4/4.
More From Classic Rock 105.1