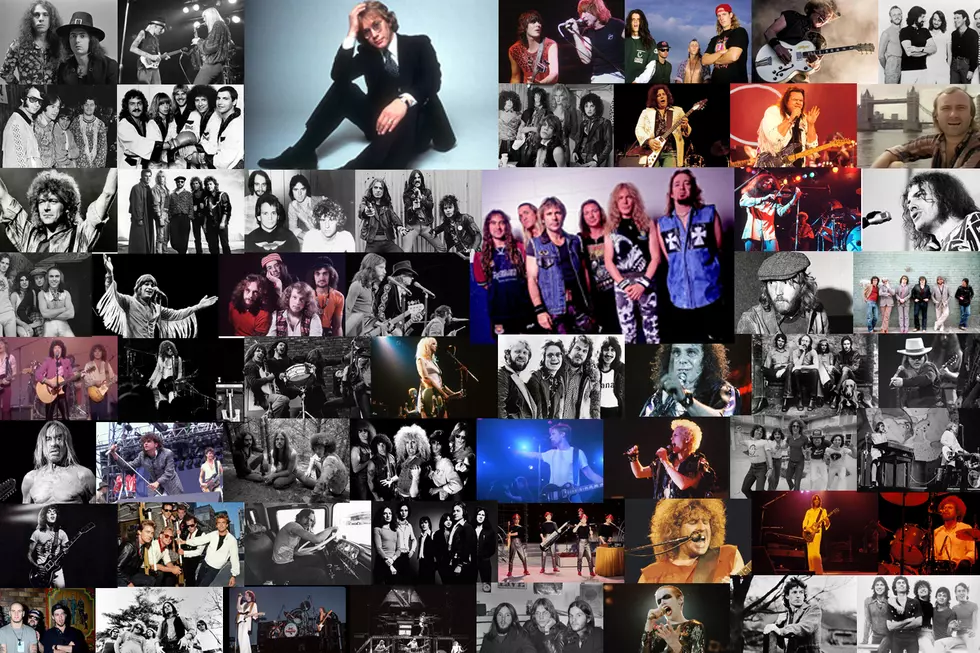 135 Artists Not in the Rock and Roll Hall of Fame
Getty Images
"Long Live Rock" reads the bright red sign outside the doors of the Rock & Roll Hall of Fame museum in Cleveland. Since the Rock and Roll Hall of Fame's first group of inductees was honored in 1986, artists from all over the world have been recognized for their part in the history of rock 'n' roll music. (The museum opened in 1995.)
Artists become eligible for induction 25 years after the release of their first record; criteria include their influence, significance and overall contribution to the development of rock 'n' roll music. As the Rock & Roll Hall of Fame notes, "Factors such as an artist's musical influence on other artists, length and depth of career and the body of work, innovation, and superiority in style and technique are taken into consideration." A select body of voters — made up of journalists, academics, producers and various other members of the music industry — chooses from a list of nominees. Each year, five to seven performers are inducted.
The Rock Hall's nomination ballots have occasionally struggled to be inclusive over the years. (Women, for example, make up a small fraction of the hall's inductees.) The organization has also been the target of criticism from those who feel the definition of rock 'n' roll is more fluid than it should be, as hip-hop, country and other styles of music have been honored.
But Rock Hall president Greg Harris has framed this as an opportunity for growth.
"If you look at the nominating committee, it has evolved over the years, and they are expressing a broad range of influences and backgrounds," he told Variety in 2020. "It's a lot healthier than casual fans would think. It's a very robust and thoughtful group that represents many viewpoints, with people being added all the time, bringing in new perspectives from all eras, genres, races and lifestyle." Hundreds of artists have been inducted into the hall over the decades. But dozens more have not. We take a look below at 135 Artists Not in the Rock and Roll Hall of Fame and who have not yet reached "rock's highest honor."
135 Artists Not in the Rock and Roll Hall of Fame
Many have shared their thoughts on possible induction.
More From Classic Rock 105.1