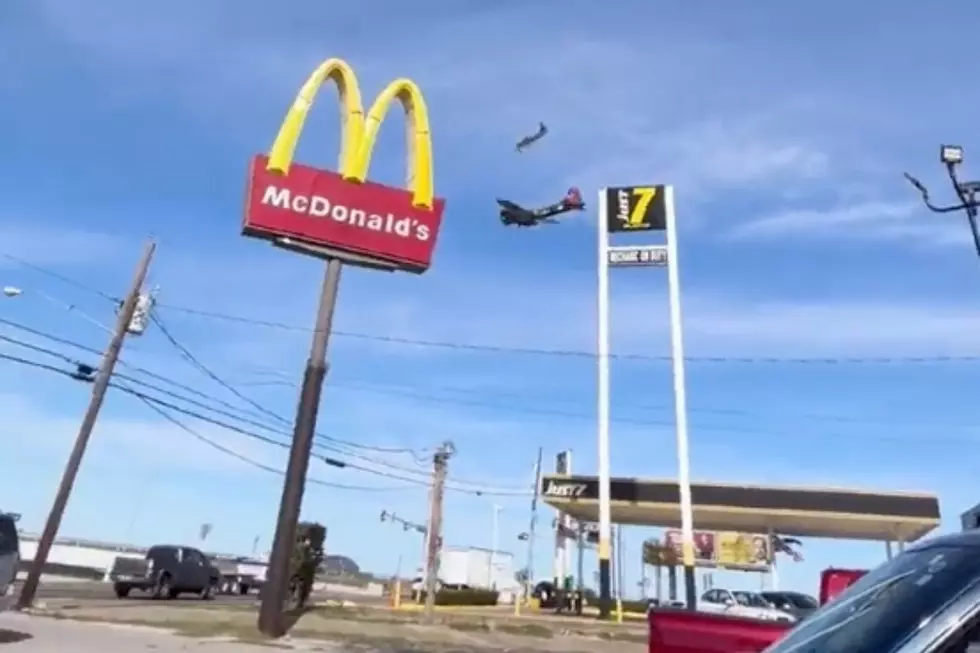 Two Planes Collide Mid-Air During Dallas Airshow
Via Twitter
It is being reported that two planes have collided mid-air during an air show at the Dallas Executive Airport today.
According to officials, the accident took place at 1:25 pm during the Wings Over Dallas WWII Airshow.
It is being reported that the planes involved in the crash were a Boeing B-17 Flying Fortress and another smaller airplane.
There has been no information on the status of the pilots and crew. There is also no information on injuries from falling debris.
There are several videos circulating on social media of the crash.
The videos below are graphic videos of the crash happening today.
This is a developing story. We will update you with more information as it becomes available.
More From Classic Rock 105.1