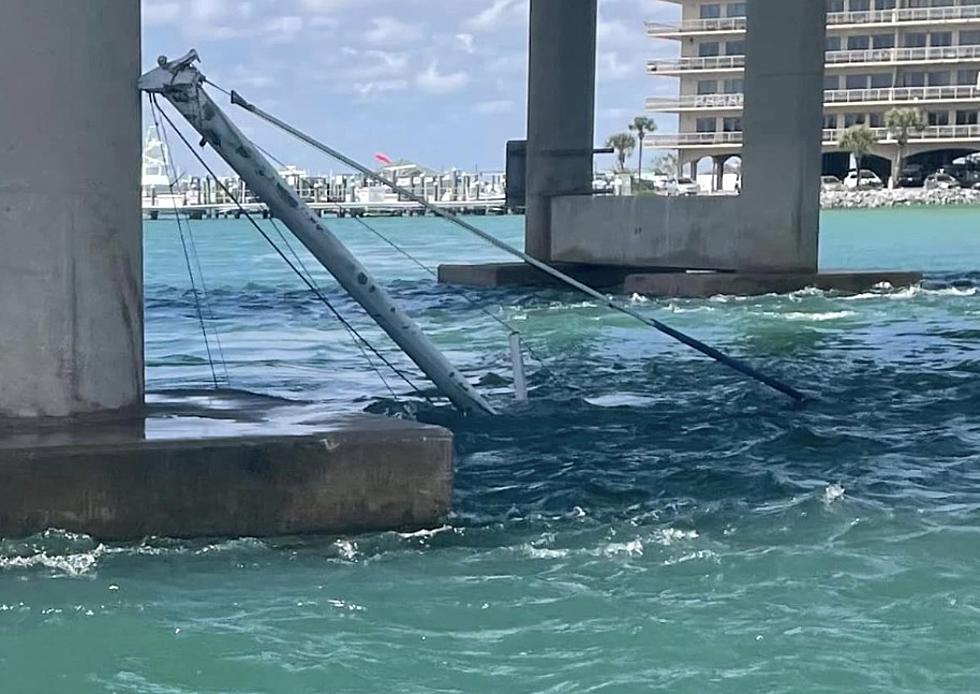 Sailboat Sinks Near Popular Tourist Spot in Destin Florida [VIDEO]
Okallossa S.O.
Folks in Acadiana love to visit Destin, FL so many of you will know where this sailboat sank.
According to the Okaloosa Sheriff's Office, the sailboat sank under the Destin Bridge.
Not only is this the bridge you can to enter Destin, but it is also the popular bridge many go under while navigating to the popular hangout, "Crab Island."
According to posts on social media, the boat got loose and hit the bridge as storms pushed through Destin Thursday morning.
Then, while stuck under the bridge, someone reportedly put a "Biden" flag on it
The boat is being marked by the coast guard and we'll continue to follow this developing story.
A lot of people from south Louisiana are in Destin, FL now for Easter break, so if you know anyone in that area be sure to share this bit of news with them.
Here's a video of the sailboat hitting the bridge in Destin, FL.
Here's another photo of the vessel stuck under the bridge prior to it sinking.
LOOK: The least obedient dog breeds