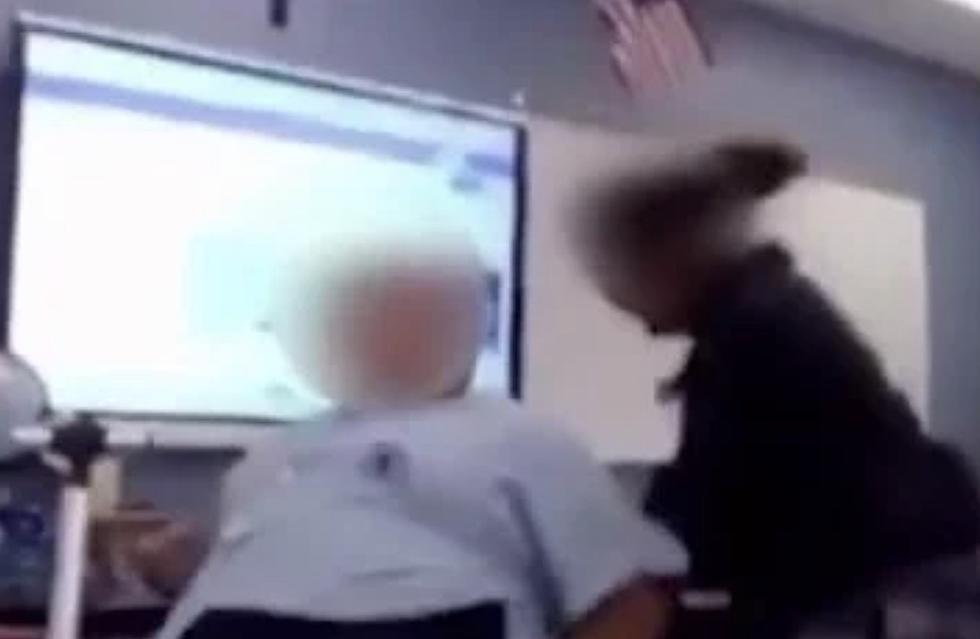 Video of Fight in Lafayette Classroom Has Many Parents Furious
KLFY-TV 10
You never want to see this anywhere and you most certainly never want to see this happening in a classroom.
KLFY-TV 10 reported on Thursday afternoon that a fight at Holy Family Catholic School in Lafayette was caught on camera.
You can see students hitting one other student as a teacher sat just feet away from the confrontation and did very little to de-escalate the situation.
Now, the parents of the young boy in the video, who was getting attacked, say that their son was suspended from the school.
According to the report on KLFY, the mother of the boy who was punched and slapped in this video is waiting to hear back from the boy.
A community activist is asking many questions about this altercation and is concerned about the lack of supervision by the teacher in the classroom. You can read what she had to say by visiting KLFY.
The Lafayette news station says that they reached out to the school in regard to this fight, but have not heard back from the school. Let us note here that this school is Governed by the Diocese of Lafayette, LA.
We'll continue to follow this story in the days ahead and provide you with updates as they become available.
Here's the report from KLFY News.
LOOK: Here is the richest town in each state
Just saying the names of these towns immediately conjures up images of grand mansions, luxury cars, and ritzy restaurants. Read on to see which town in your home state took the title of the richest location and which place had the highest median income in the country. Who knows—your hometown might even be on this list.
More From Classic Rock 105.1