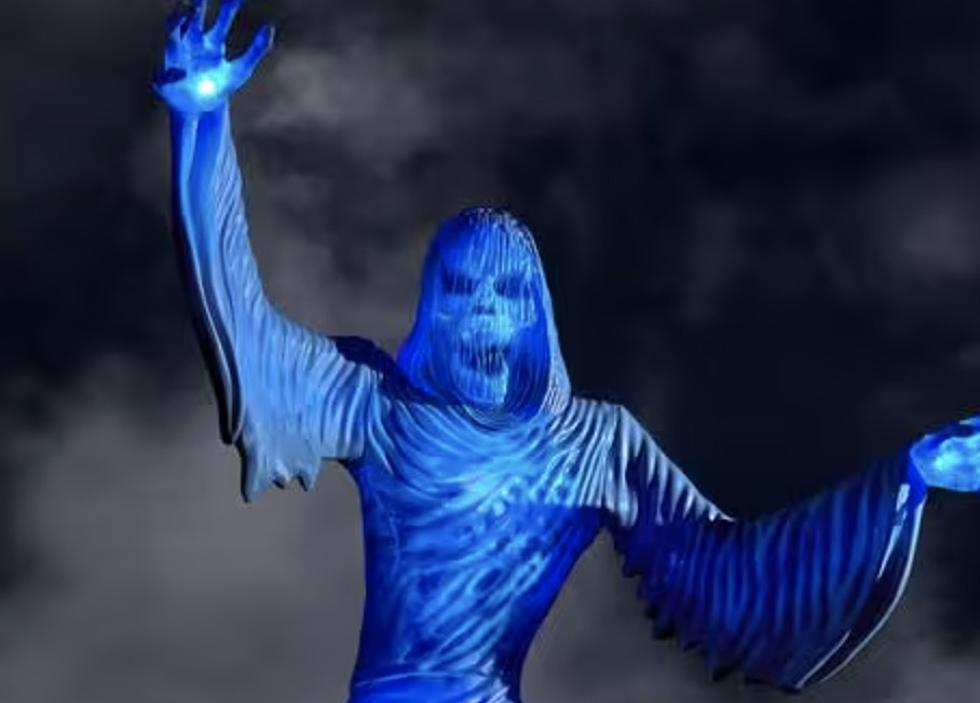 12-Foot Ghost For Halloween Now Available For Your Yard [PHOTOS]
Home Depot
Those who love Halloween may consider breaking the bank for this latest prop.
For a few years now we've seen more and more people invest in the 12-foot skeleton for Halloween, but now it's got competition and it comes in the form of a 12-foot ghost.
And while the Skeleton is attractive for Halloween, this ghost may now be in more demand.
The Halloween prop can be purchased at Home Depot and it comes with a $350 price tag. But for those who love Halloween, what's $350?
The 12-foot ghost is illuminated at night with LED lights and it only adds to the mood that you are trying to create for Halloween
So, after looking at a few of these photos, who's running to Home Depot prior to Halloween? If you're interested in this ghost I'd highly recommend you get there soon, as you can expect this item to probably sell out fast.
I will add here that if I do decide to invest in this $350 prop you should expect to see a Santa Claus on it after Halloween.
Yes, I will get every penny out of this decoration and my ghost will be transformed into Santa Claus on November 1st.
Check out this video of the 12-foot ghost that awaits.
SWEET: Here are the most popular Halloween candies
More From Classic Rock 105.1