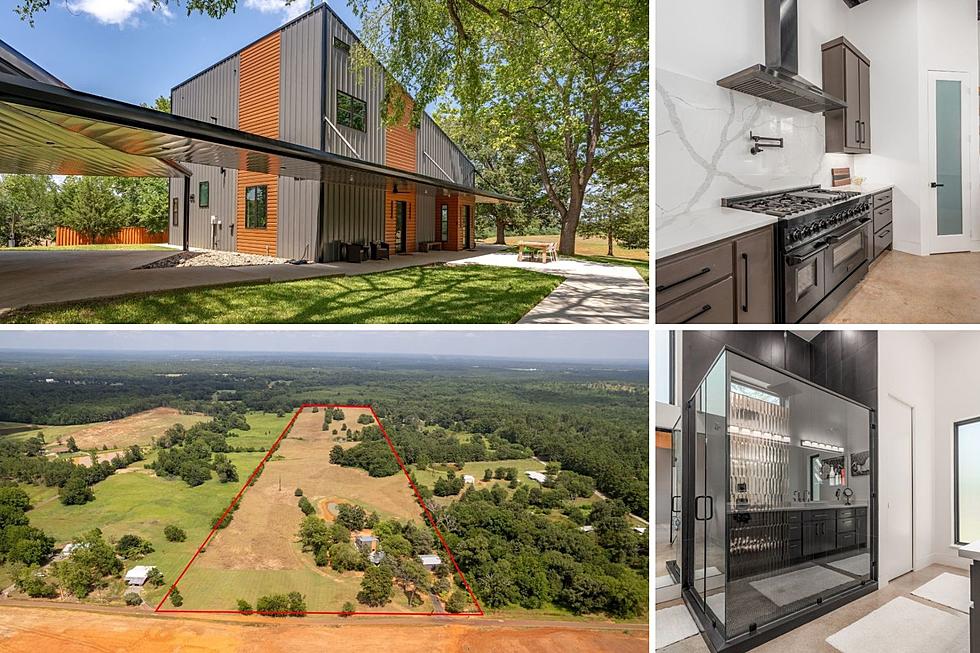 Industrial Style Home on 35 Acres For Sale in Bullard, Texas
Canva, Sissy Bellar via realtor.com
When I first saw this piece of real estate for sale in Bullard, Texas all I could think about is how modern it looks. It's a beautiful industrial style home sitting on 35 gorgeous acres in East Texas. This place gives you all the modern conveniences that you want plus so much more. And looking at the real estate listing it seems as though the price has already dropped by $10,000. The current list price for this property is $1,650,000.  
Obviously, that is a lot of money for a home, but you're also getting a little over 35 acres and when you see how beautiful this home is I'm sure you'll understand the asking price. The address for this property is 1594 County Road 3816 Bullard, TX 75757. The home comes with four bedrooms, three full bathrooms, and one half-bathroom. The house is listed at 3,200 square feet so plenty of room but not a gigantic house that you need to clean all the time.  
So Many Extras With This House
If you love to cook, you're going to love the chef's kitchen inside this stunning house. Kids will love the loft space in two of the bedrooms. Plus, whoever buys this home will get to enjoy amazing sunrises from the back patio. 
You Need to See These Photos
There is so much more to enjoy with this property, you need to check out these photos so you can see how great it is. If you buy this place, don't forget to invite us to the housewarming party!  
Very Modern Home on 35 Acres in Bullard, Texas
This piece of property in East Texas is one of a kind, you need to see these pictures of the beautiful home and land.
24 Wineries or Great Places to Drink Wine Around East Texas
These suggestions came from wine drinkers from a social media post.
More From Classic Rock 105.1