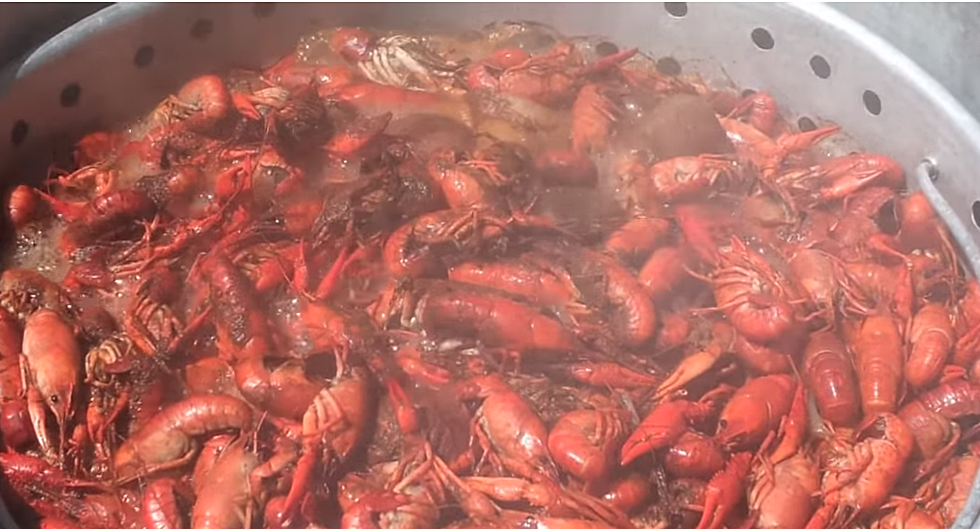 How Will Crawfish Industry Be Affected By Opening Of Morganza Spillway?
Daniel Scheer via YouTube
With the opening of the Morganza Spillway on Sunday, the crawfish industry is going to be feeling the effect. LSU AgCenter Professor Greg Lutz says while the opening may make more habitat for some of the mudbugs, those habitats will not be as easily accessible for harvest. It could have a negative effect on existing habitats.
"Some places the problem is going to be the water is going to back up and be really sour, dirty water so that'll possibly take away some habitats from the crawfish," said Lutz.
Lutz says for crawfish farmers in the Atchafalaya Basin area, it could mean bad news if water spills over their levels.
"Then pretty much, they are going to lose the population of crawfish they already have established out there in there pond and they are going to have trash fish get in there too," said Lutz.
Farmers will not be able to fix the problem of trash fish and replenish their crawfish population until the water goes down, which means some farmers could be out of production for a season.
Lutz says while the industry will feel the impact, with some farmers feeling it worse than others, he says the crawfish population should be okay after the flooding.
"Crawfish themselves are not really going anywhere.  They've been around for about 250 million years and they are used to this kind of thing," said Lutz.
More From Classic Rock 105.1