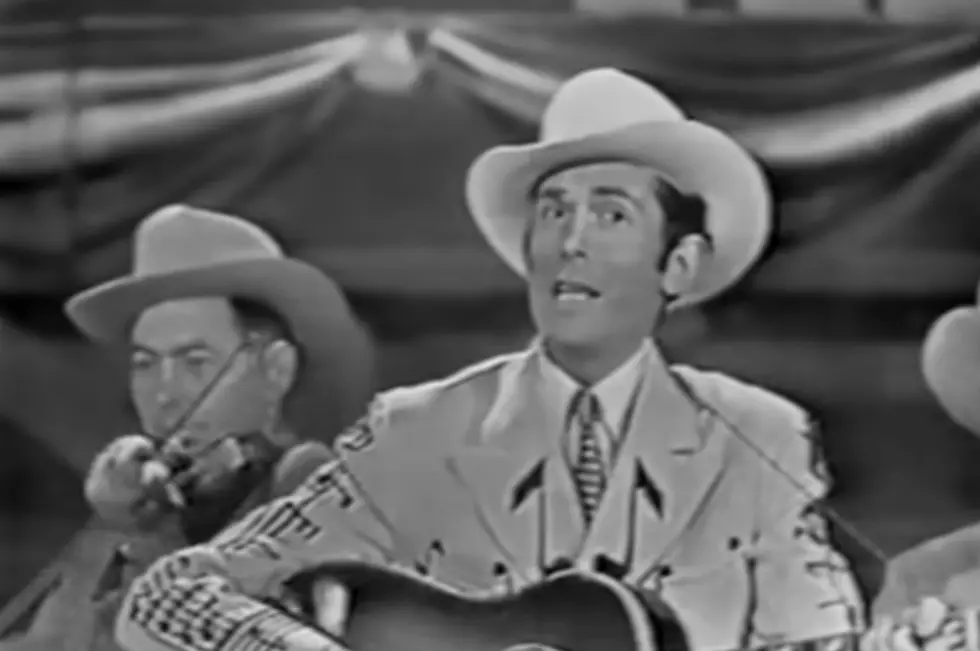 Is This Really a Hand-Written Note About Cajun Food from Country Legend Hank Williams Sr.?
YouTube
Is it possible that Hank Williams loved Cajun food so much that he wrote about it?
A post from Gerald LaLande in the Lafayette Memories Facebook group is allegedly hand-written by the country legend and if you look closely, whoever wrote this was definitely talking about Cajun dishes.
It seems to be a more phonetic spelling of words like "fricassee" (spelled frie-ki-say) and Cafe au Lait (spelled Coffee-o-lay). There are a few other words that I can't quite make out, but this all tracks given the fact that Hank Williams did have a hit song called "Jambalaya."
Maybe this was some sort of note-keeping on different types of food he was planning on writing about. Maybe this was just Hank making sure he didn't forget the delicious dishes he enjoyed on that particular visit to Louisiana.
It is well documented that Williams was one of the many relative unknowns who got their big break at the Louisiana Hayride, a live radio show that aired performances from Shreveport's Municipal Memorial Auditorium to nearly 30 states. In addition to Williams, a few artists who got their start at the Louisiana Hayride include Johnny Cash and Elvis—just to name a few.
Williams also moved to Shreveport at one point during his career after getting sober, hoping for a fresh start and a reconciled marriage with his wife who gave birth to Williams' son, Hank Jr., while the couple was living in Shreveport.
But is this really Hank Williams' handwriting? A few folks were skeptical on Facebook.
LaLande, the original creator of the Facebook post, claims to have found the hand-written note about Cajun food in a biography about the country legend.
He even compared it to some of Hank's other hand-written notes.
So, was it really Hank Williams jotting down that Cajun gibberish? It's very possible, and also very cool to think that our region has a place in the legacy of such a legendary artist.
Either way, we will always have jambalaya on the bayou.
LOOK: The Most Famous Actor Born Every Year
More From Classic Rock 105.1