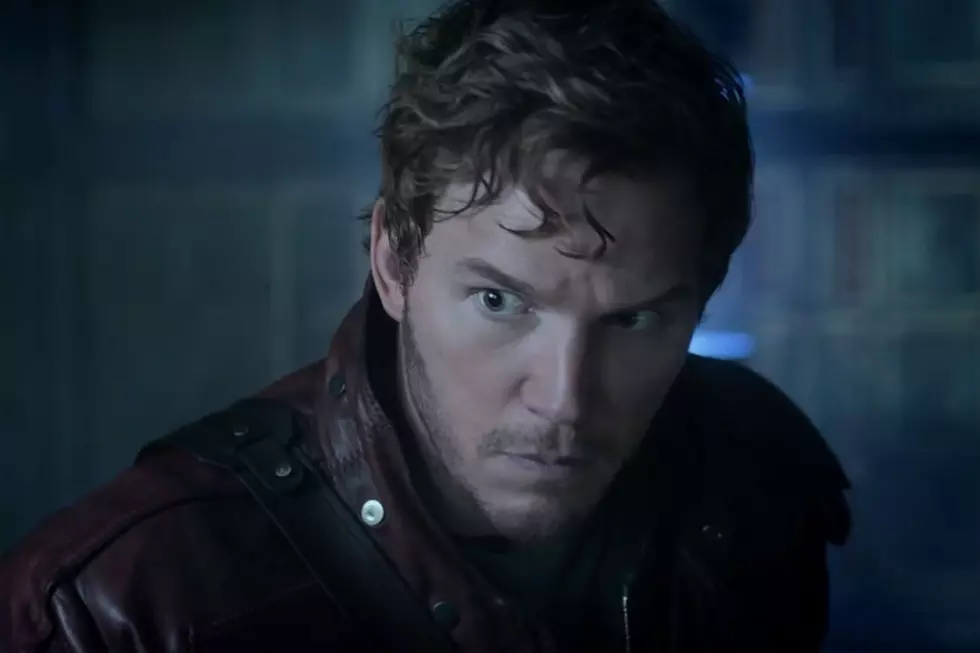 Rocket Plans a Disgusting Revenge in This 'Guardians of the Galaxy Vol. 2' Clip
Marvel
If the first batch of trailers and clips have taught us anything, it's that Guardians of the Galaxy Vol. 2 is going to be the Drax show. Dave Bautista famously cried when he was told that he would be playing Drax in the new Marvel franchise; the direct-to-video market is littered with the work of former professional wrestlers who tried their hand at becoming action stars, and playing Drax meant that Bautista would escape the same outcome of some of his peers. As a result, Bautista poured his heart and soul into this character. It definitely shows.
In this new clip featured during the Kid's Choice Awards (via The Wrap), Rocket threatens to stuff a space turd in Quill's pillow case if he doesn't let him fly the Milano through a dangerous battlefield. And not just any turd: one of Drax's turds, which Drax laughingly brags are 'famously huge.' I didn't actually tune into the Kid's Choice Awards, but I'm going to go out on a limb here and say that this clip killed with their crowd. Probably would've pepped up the Oscars a bit too, come to think of it.
All joking aside, though, this clip also shows how much control James Gunn has over his material. There aren't a lot of Marvel director who get away with his characters making poop jokes in the middle of a movie; while plenty of people point to the Marvel Cinematic Universe as a place imaginative directors go to die  —  or at least to work under a creative handicap  —  Gunn seems to be either proof that isn't the case or the exception that proves the rule. Something tells me that Gunn's second voyage with the crew of the Milano might be even weirder than the first.
Here's your full plot synopsis for Guardians of the Galaxy Vol. 2:
Set to the backdrop of 'Awesome Mixtape #2,' Marvel's Guardians of the Galaxy Vol. 2 continues the team's adventures as they traverse the outer reaches of the cosmos. The Guardians must fight to keep their newfound family together as they unravel the mysteries of Peter Quill's true parentage. Old foes become new allies and fan-favorite characters from the classic comics will come to our heroes' aid as the Marvel cinematic universe continues to expand.
The film will fly its way into theaters on May 5, 2017.
More From Classic Rock 105.1