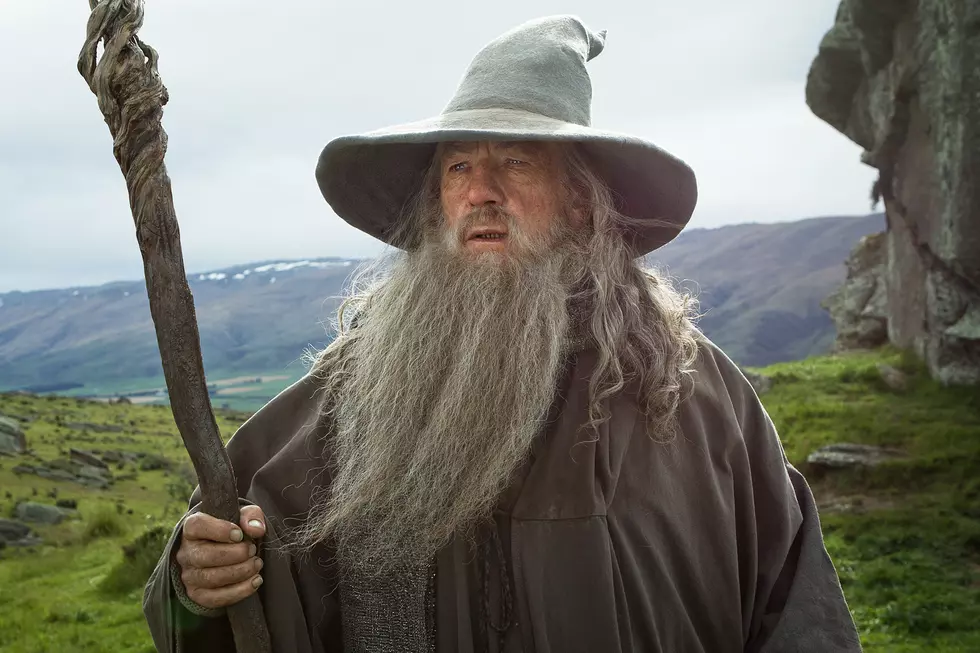 Man Dressed as Gandalf Bumps Into the Real Ian McKellan
Warner Bros.
A wizard is never late. He arrives precisely when he means to.
Or it might just have just been an extremely lucky coincidence. Either way, a young man dressed as Gandalf was in the right place at the right time during a Bristol pub crawl. The 22-year-old man was celebrating his birthday with some of his friends when one of them spotted none other than Sir Ian McKellen — The Lord of the Rings and Hobbit movies' Gandalf — himself.
He spoke with The Bristol Post to explain exactly how things went down.
"So, it was really bizarre, it was my 22nd birthday, and we were on a pub crawl. Me and all my mates were walking down the street and I heard behind me 'do you want to meet the real Gandalf?'. I didn't recognise him immediately then I was like 'OH MY GOD IT'S SIR IAN MCKELLEN!

 
READ MORE: Warner Bros. Plans New Series of Lord of the Rings Movies
McKellen was out touring for a production of Mother Goose and just so happened to be out and about on Bristol's Corn Street that evening.
Everybody said 'what on earth is going on?!' He asked me how old I was and said 'happy birthday' and shook my hand. I was flabbergasted, I had no idea what to do or say. We had zero idea that he was walking down that street. If I was 10 to 20 metres ahead of him it wouldn't have happened, the planets aligned. He's a really lovely sound bloke, an excellent guy, nice, down to earth and humble and I'd like to buy him a drink.
Luckily for everyone, one of the gentleman's friends was able to capture the whole exchange on video.
You can watch the entire chance meeting in the Twitter post below:
13 Actors Who Returned To Iconic Roles Decades Later
More From Classic Rock 105.1