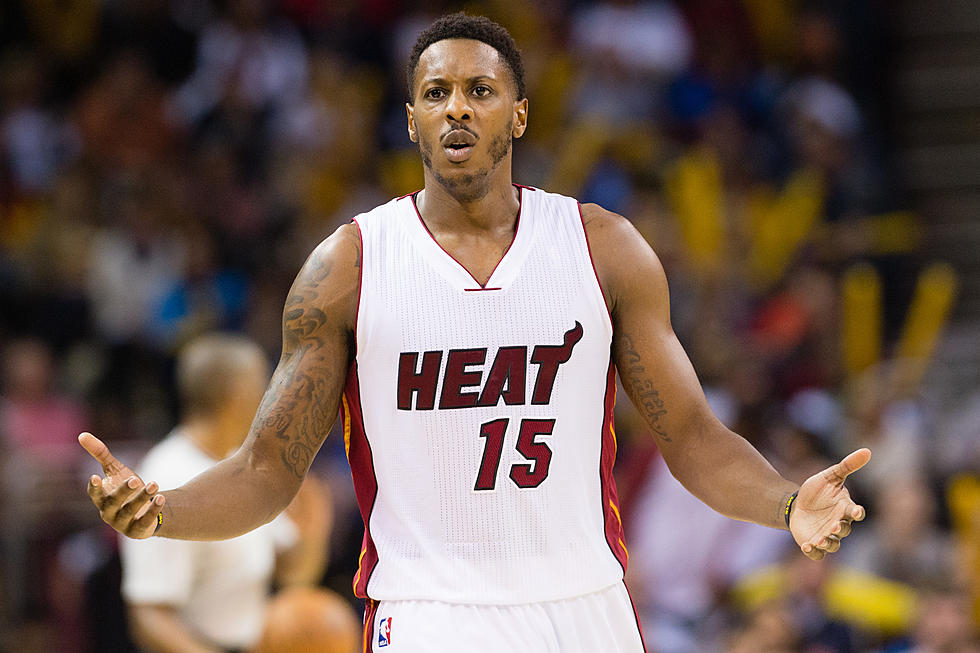 Former Miami Heat PG Mario Chalmers Called Out Former Teammate Lebron James (Video)
(Photo by Jason Miller/Getty Images)
When it comes to NBA discourse Lebron James is probably the most polarizing player in NBA history. Whether you love him or hate him, you will have an opinion of him. Well, former teammate, Mario Chalmers gave his opinion on how other players viewed his former teammate.
When discussing the greatest of all time Chalmers was leaning toward Michael Jordan for a couple of reasons. One was that Chalmers stated that players didn't fear Lebron James. He said when players got ready to play Jordan they were terrified; however, when they played Lebron James they didn't fear him until they were playing him or the game was over.
However, Chalmers wasn't alone in his sentiment as former Wizards guard Gilbert Arenas also stated a similar thing but also included Magic Johnson and Tim Duncan in the non-fear category of NBA superstars.
For Chalmers and Arenas to state that outrageous lie is hilarious to me. Players are in constant fear of having to play Lebron James even in his old age let alone the monster that played in Miami. This seems like hate for James from Chalmers. And with Arenas, he just likes to trend on social media and go viral for his outrageous takes. When it comes to Arenas it's not about hate or being a hater, it's really an addiction to clout, and the need to have hot takes that cloud Arenas.  Former Lebron James teammate Tristan Thompson and Golden State Warrior Draymond Green agree with that sentiment as they responded to Chalmers and Arenas's comments.
These retired NBA players have gotten out of bounds with their insane takes. The amount of hate that they send Lebron James's way is ridiculous. That man is on his way to becoming the greatest player of all time and a lot of players hate that. They don't like seeing James with that title but even if you don't believe he deserves the GOAT title you don't have to lie and say he wasn't feared. When James was in his youth he was unstoppable on his way to the basket. He would get to the goal with ease and players were terrified of that freight train. One example is the Toronto Raptors. The era of Kyle Lowry and Demar DeRozan was stymied by James and every time they played you could see the fear in their eyes. Do better Mario Chalmers and Gilbert Arenas.
NFL Records Held By New Orleans Saints Players
A number of current and former members of the New Orleans Saints hold NFL records.
More From Classic Rock 105.1