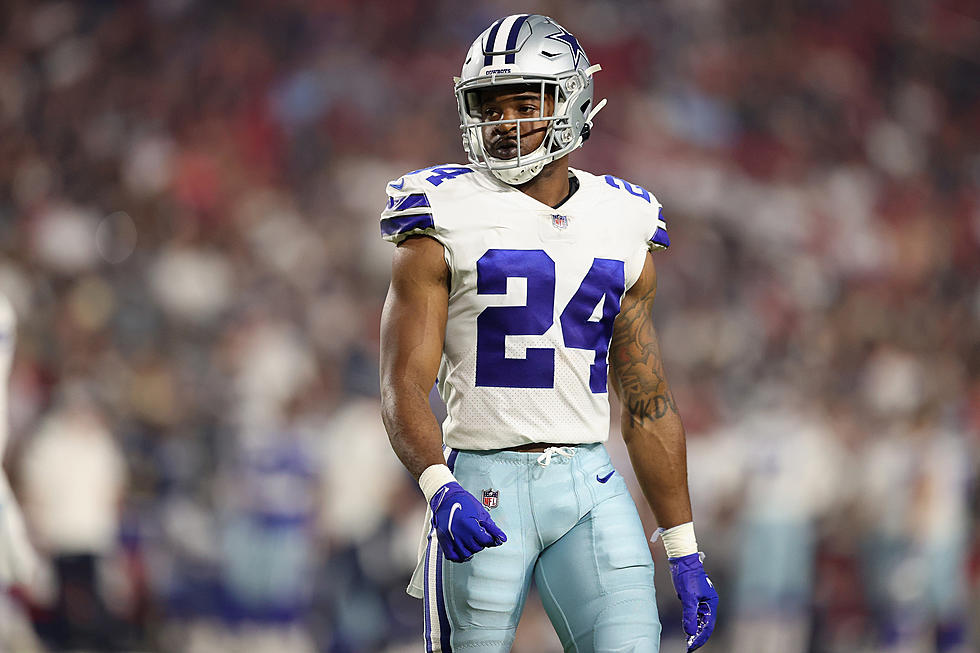 Former LSU Tiger and Current Dallas Cowboy in Vehicle With Murder Suspect at Time of Killing
Photo by Christian Petersen/Getty Images
A former All-State player from Scotlandville Magnet in Baton Rouge was in a vehicle on March 18th in Dallas that fired gunshots which resulted in the death of 20 year old Cameron Ray.
Kelvin Joseph, 22, a current cornerback for the Dallas Cowboys was a passenger, but was unarmed and did not shoot a firearm, according to his lawyer who spoke about the incident to the Dallas Morning News.
"Kelvin Joseph did not shoot Cameron Ray," Barry Sorrels, Joseph's attorney, said in a statement "Mr. Ray's death is a tragedy, and Kelvin extends his deepest condolences for the family's loss. On the night of March 17, Kelvin was unarmed and was not looking for violence. He found himself in a situation that escalated without his knowledge or consent.
"Along with condolences to the Ray family, Kelvin apologizes to the Dallas community for being anywhere near this type of incident. The investigation is ongoing, and we intend to respect the process."
Joseph has released rap songs under the stage name "YKDV Bossman Fat".
Video footage of the shooting evidence showed an individual wearing a YKDV necklace.
Even if Joseph did not shoot a firearm during the incident, he could still face legal trouble.
Joseph played at LSU in his freshman season of 2018, appearing in 11 games. He was suspended for the 2019 Fiesta Bowl after violating team rules.
He would eventually transfer to Kentucky where he sat out 2019 for transfer rules, then played one season for the Wildcats in 2020.
Drafted 44th overall in the 2nd round by the Cowboys in 2021, Joseph has registered 16 tackles in two seasons.
TACKLE THESE: Check Out the Best Uniforms In Each NFL Team's History
Photos That Encapsulate The Sadness of Cowboys Fans
KEEP READING: Here are 50 of the most famous sports goofs
More From Classic Rock 105.1