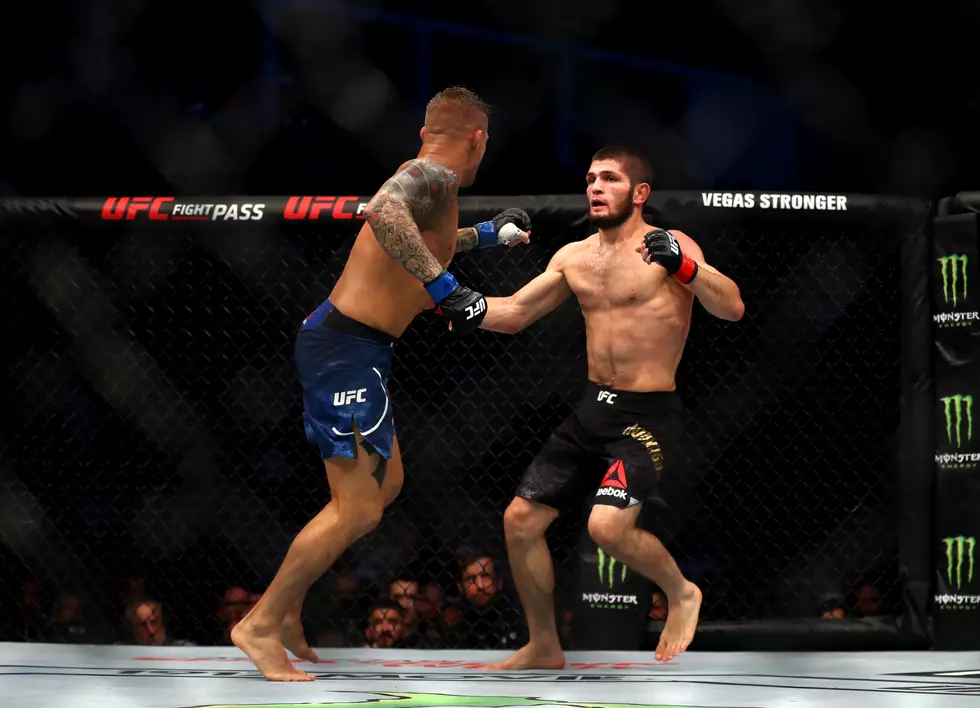 Dustin Poirier Humbly Thanks Khabib On Twitter 'For Another Life Lesson' [Pic]
(Photo by Francois Nel/Getty Images)
Acadiana's own Dustin Poirier is a class act if I've seen one. Today he took to Twitter to thank the man who beat him and stripped him of the UFC Lightweight Championship title.
On September 7th, Poirier defended his title against Khabib Nurmagomedov. Poirier was submitted in the 3rd round of the fight.
Did Poirier cry and complain and make excuses as to why to he lost the fight?
Nope. He Tweeted out a picture of the two of them thanking Khabiib for teaching him "another life lesson".