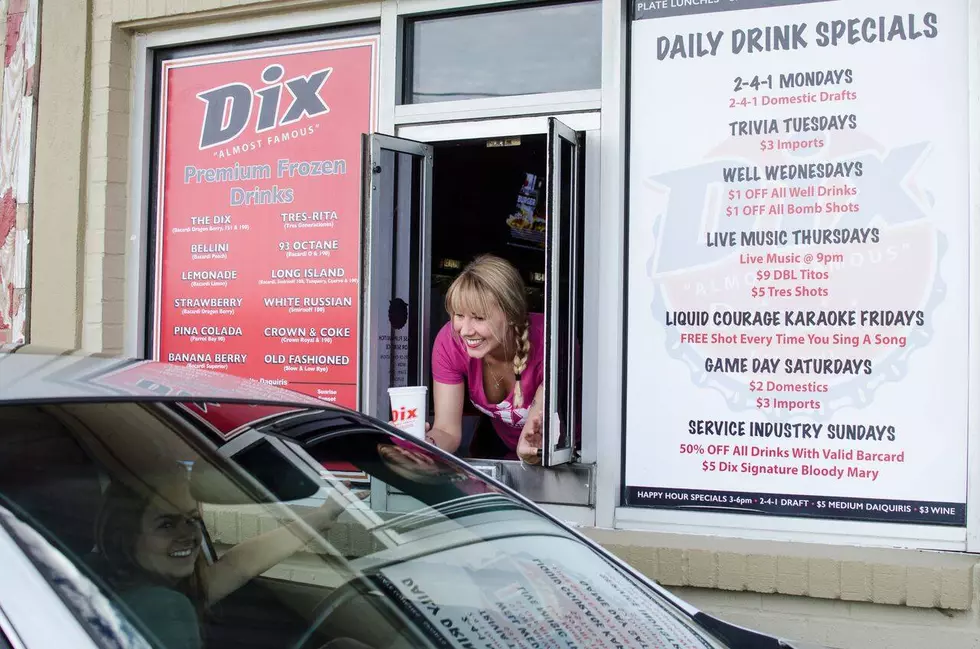 Dix 'Almost Famous' Daiquiris Announces They Are Closing Permanently
Facebook, Dix
After a decade in business, Dix 'Almost Famous' Daiquiris has decided to call it quits.
In an announcement via their official Facebook page, Dix announced they have made the tough decision to close their doors.
This decision comes after a previous post made on March 23 when they informed customers that they were closing indefinitely and closely "monitoring" their situation moving forward.
Dix—located off Kaliste Saloom between River Ranch and Ambassador Caffery—was known for its daiquiris, food, and a great outside patio. Based on rumblings I've already begun to hear, I would be shocked if someone didn't hop on the opportunity to snatch up this prime location sooner than later.
Along with other businesses like Landry's and Wing Fingers, Dix is the latest local restaurant to close its doors in the wake of the coronavirus pandemic. Although we don't know if that was the ultimate reason they decided to close, every business in Acadiana (and beyond) has been affected financially in some way by COVID-19.
Thanks to Dix for all the memories and stay tuned for what's to come from this Kaliste Saloom property.
RESTAURANTS WITH OUTDOOR SEATING IN THE AREA
More From Classic Rock 105.1