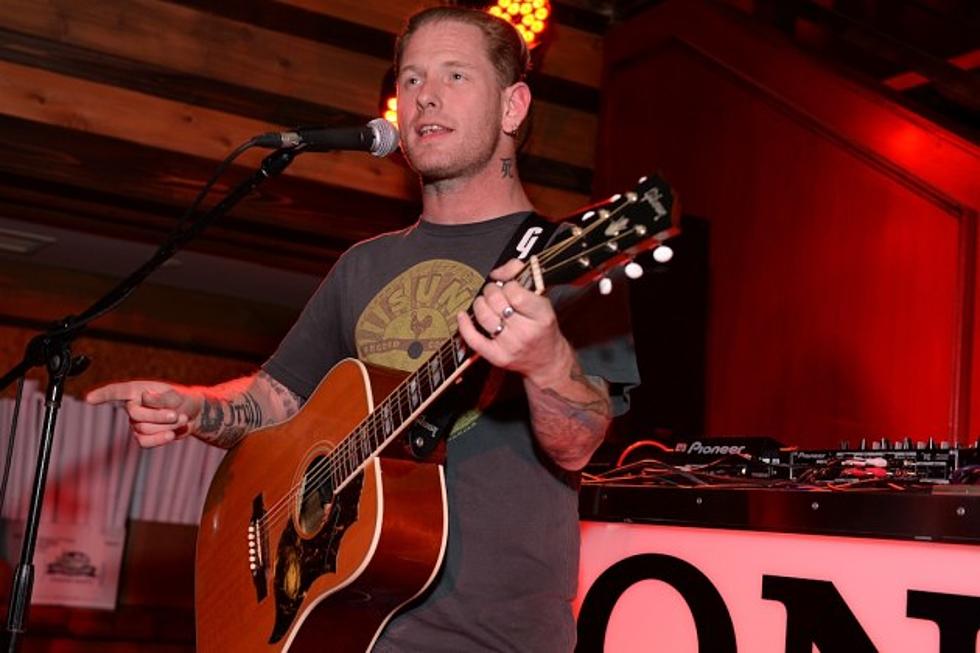 Corey Taylor Addresses Oustings of Slipknot's Joey Jordison + Stone Sour's Jim Root
Michael Kovac, Getty Images
It's been a chaotic time for both Slipknot and Stone Sour, as both acts have lost key members in the past year. In a shocking move, drummer Joey Jordison was fired from Slipknot, and not too long after, it was revealed that guitarist Jim Root had been given the boot from Stone Sour. In the middle of the equation is vocalist Corey Taylor, who fronts both bands and currently describes himself as "one of the most hated dudes right now."
With Jim Root's exit from Stone Sour, Corey Taylor is now the only musician to play in both Slipknot and Stone Sour. This, of course, makes him the easiest target to blame for Jordison and Root being given their pink slips in a relatively close time frame. Taylor is very aware of what people are saying about him online. "It'll definitely make you sleep on your side of the bed, man," Taylor joked on the XFM Rock Show. "It's pretty ridiculous. You stay as far away from the windows as possible."
However, the vocalist is getting a kick out of the hate cyclone. "I love it, though. I love it. I think it's great," claimed Taylor. "Because, again, I've always said: I'd rather have people talking about me, whether it's negative or positive, than not talking at all. Because as long as your name's in that conversation, it's carrying on the legacy. And trust me, I'm one of the most hated dudes right now. You have no idea. The stuff that's coming out of some of these people's mouths… If I took any of it seriously, I wouldn't be on the mic with you right now, I'd be curled up in a fetal position on my bed, sucking on my own thumb, because it's ridiculous."
Taylor continued, "That's the burden of being the frontman. [But] I'm not the boss. Trust me. I'm not the boss in either band. It's very much a committee. I help make decisions, but I don't make decisions. But that's the perception." [via Blabbermouth]
Slipknot will release their long awaited fifth studio album, '.5: The Gray Chapter,' on Oct. 21. To stream the entire album in full, click here. To buy a copy of the record, head over to Amazon or iTunes.
Watch 20 Epic Slipknot Sid Wilson Stage Dives
Corey Taylor Discusses His Paranormal Encounters
You Think You Know Slipknot?
More From Classic Rock 105.1