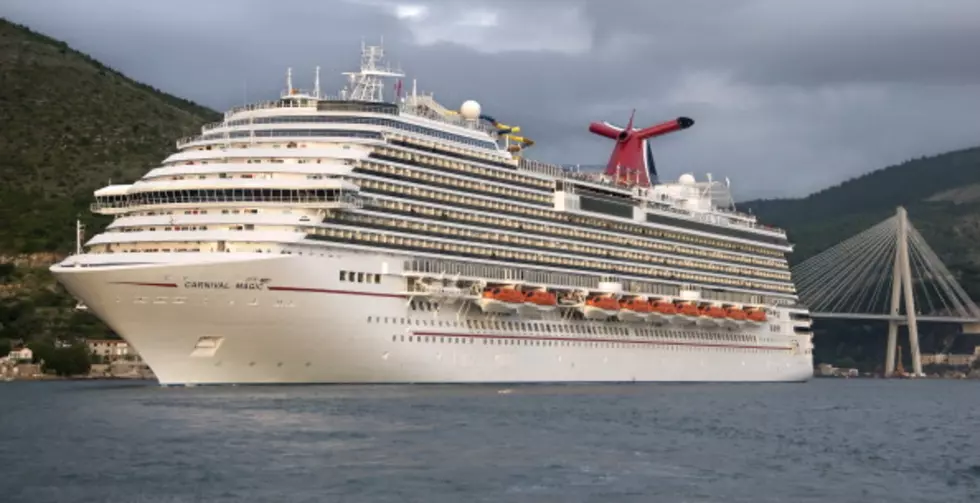 Carnival Could Pull Ships From US Ports Over CDC Protocols
Andy Newman, Getty Images
One thing the coronavirus pandemic has really given rise to is irony. You know what irony is, right? Well, if you don't, here's the definition according to one online dictionary "a state of affairs or an event that seems deliberately contrary to what one expects and is often amusing as a result". That's how I would describe the state of the cruise industry across the world and especially in the United States right now.
Sure, cruise ships were the focal point and epicenter of the coronavirus pandemic in its early stages. However, cruise ships and cruise lines have basically been shuttered for the past year. Now that there have been significant strides made in the mitigation of the coronavirus many people, including myself, are ready to set sail.
Unfortunately, the Centers for Disease Control has announced that all U.S.-based cruises will continue to be suspended at least through June 30th. Here is where the irony comes in. The CDC will not stop you from flying. So it is possible for you to board an airplane from a U.S.-based airport and fly to an international destination where you may board a cruise ship.
It's that "irony" that has many cruise companies up in arms with the CDC. In fact the President of Carnival Cruise Line, Christine Duffy has mentioned that the cruise line could be contemplating pulling ships out of U.S. homeports should the CDC persist with what they feel are unfair standards for the cruise industry.
Just to be clear there are no immediate plans for Carnival to pull ships from ports like New Orleans, Mobile, or Galveston. Which are the cruise ports that many people in our part of the country use.
The gripe the cruise lines have is that the CDC measures for their industry more resemble creating a zero-risk environment for passengers whereas air travel, train travel, and bus travel are only required to enforce basic mitigation strategies.
So, on the surface, I would say the cruise companies have a legitimate beef with how the CDC is going about their business. Now I do think cruise lines have a larger burden on passenger safety protocols than airlines, trains, or busses. In most cases, those who use those modes of transportation are only in a confined area for a few hours or maybe a day. Many ocean cruises can last a week or several weeks.
I can tell you this, my family does plan on cruising once again, however, our next sailing isn't set to leave port until early 2022. We figure by that time the cruise lines and the CDC will have their differences sorted out, more people will have been vaccinated, and cruise line health protocols will be fine-tuned to enhance the safety of guests even more than they are right now.
Since we mentioned people getting vaccinated against coronavirus, I know many of you have questions about that. So, we've assembled this helpful guide to answer your questions and help you make the best choice for your continued good health.
LOOK: Answers to 30 common COVID-19 vaccine questions
While much is still unknown about the coronavirus and the future, what is known is that the currently available vaccines have gone through all three trial phases and are
safe and effective
. It will be necessary for as many Americans as possible to be vaccinated in order to finally return to some level of pre-pandemic normalcy, and hopefully these 30 answers provided here will help readers get vaccinated as soon they are able.
More From Classic Rock 105.1