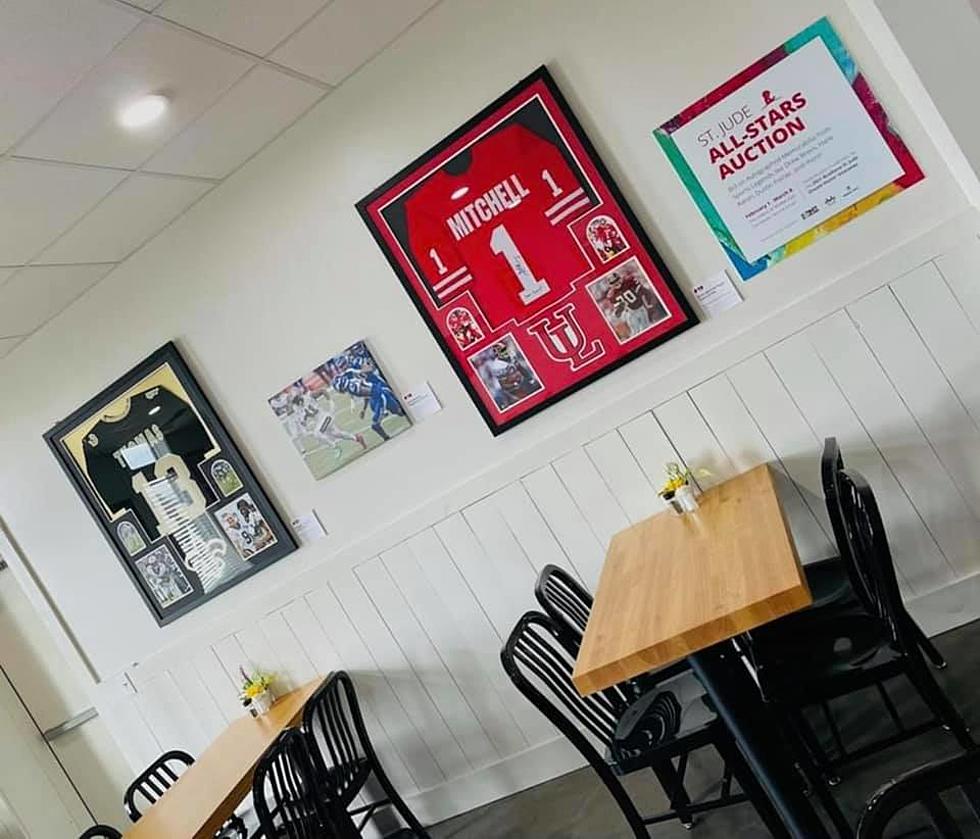 Bid on Autographed Memorabilia in the 'St. Jude All-Stars Auction' at Market Eatz in Lafayette
McLain Companies
How would you like to own a piece or two of really cool sports memorabilia and help out a great cause? Well, of course, you do.
Then just make plans to stop on by Market Eatz at 819 E Broussard in Lafayette and check out the "St. Jude All-Stars Auction" that is set up inside the restaurant.
There are over 20 auction items to bid on including autographed photos, jerseys, helmets, and more. In that number, you will find pieces from Drew Brees, Alvin Kamara, Dustin Poirier, Joe Burrow, and even all-time greats like the late Hank Aaron and Ted Williams.
(Psst, just know that I'm getting the Hank Aaron picture so you're just bidding me up if you do jump in on that one.)
To place bids, just head to The Gallery Room inside Market Eatz and write your bid down on the clipboard that corresponds to the number of the item you are interested in bidding on. The last day to place bids is Monday, April 5th at 2:00 pm.
This fundraiser is in conjunction with the 2021 Acadiana St. Jude Dream Home Giveaway. Items were procured by Impact Acadiana.
Other great sponsors for this event include McLain Companies, Market Eatz and Teamwork Solutions Group.
Thanks again, Acadiana, for supporting the life-saving mission of St. Jude Children's Research Hospital.
The 10 Best Former LSU Tigers in the NFL
More From Classic Rock 105.1