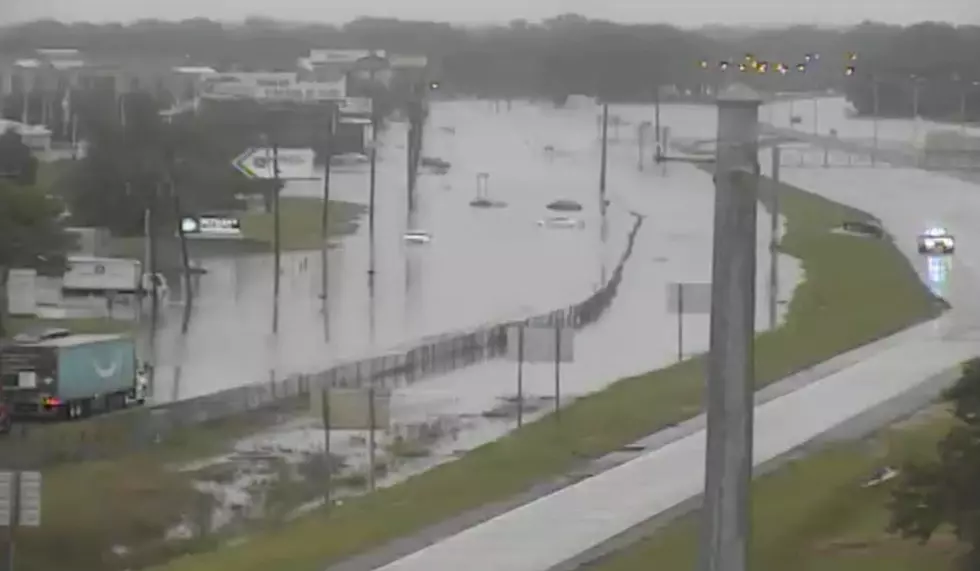 Major Flooding in Baton Rouge Results in 'Graveyard' of Stalled Vehicles, Water Rescues
Twitter, DOTD
Baton Rouge saw it coming and there was still nothing they could do about it.
After we saw devastating floodwaters ravage the Lake Charles area yesterday morning, Lafayette would soon realize the same fate by late afternoon. Monday's flash flooding ultimately made its way to the Baton Rouge area by nightfall where it was almost a carbon copy of the viral devastation we saw throughout southwest Louisiana.
Almost instantly, photos and videos popped up on social media showing floodwaters as they rushed through the Baton Rouge area. Some of the hardest-hit areas were off Interstate 10 at Siegen, Bluebonnet, and Highland. This morning, the flooded aftermath still had I-10 shut down in that specific area of Baton Rouge.
What was alarming was seeing what WBRZ described as a "graveyard of flooded cars" near the mall off of Bluebonnet.
I can only imagine the horror as these motorists found themselves instantly surrounded by rising waters that would eventually engulf their vehicles.
Water rescues continue this morning as authorities are working to assist residents who are trapped on roads and in apartment complexes.
This wasn't the only area washed out by floodwaters as images rolled in on social media throughout the night into the early morning.
More From Classic Rock 105.1