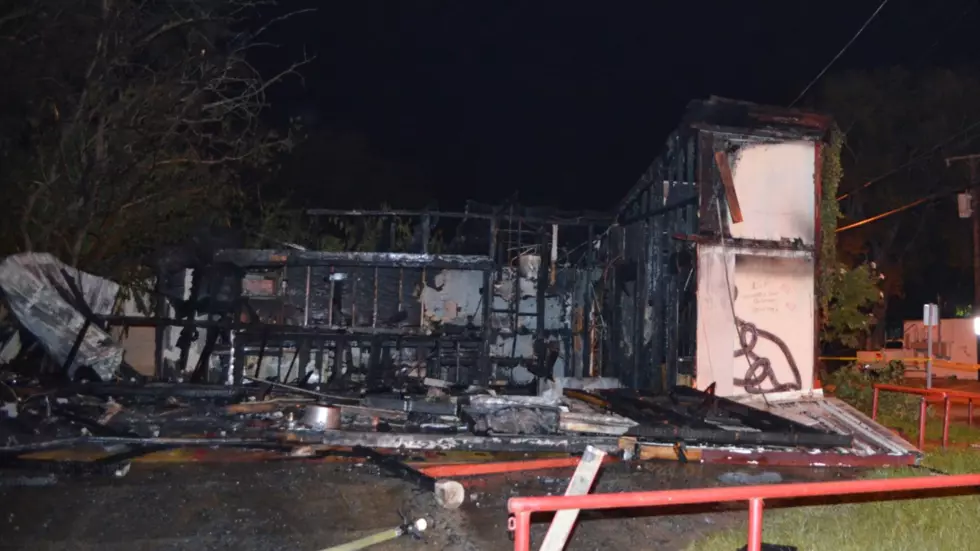 Arrest Made in McKinley Street Bar Fire
Lafayette Fire Department
An arrest has been made in connection with the fire that destroyed a vacant bar on McKinley Street in Lafayette.
Officials with the Lafayette Fire Department say that 30-year-old Al. J. Edmunds of Lafayette was arrested for setting fire to the vacant building early Thursday morning. He was charged with Simple Arson and booked into the Lafayette Parish Correctional Center.
The investigation into the incident is on-going.
Firefighters were called around 3:00 am Thursday, October 24 to an abandoned building at 200 McKinley Street. Upon arrival, firefighters said the building was engulfed in flames.
The blaze was brought under control in about 15 minutes but the building received heavy damage.
The building was last occupied by "Good Ole Boy's Hookah Bar." Witnesses told firefighters that the abandoned building was not secure and individuals had been seen entering and possibly living inside.