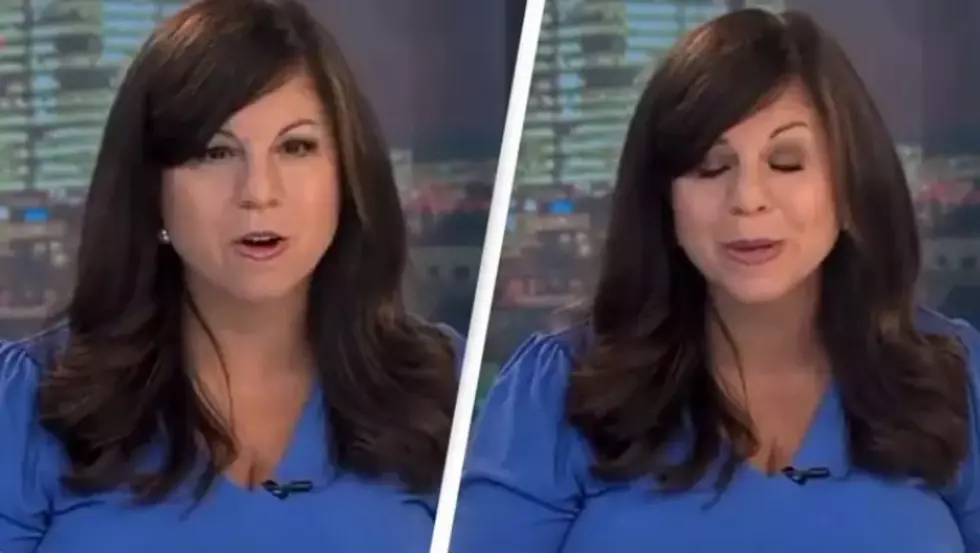 Watch as TV News Anchor Suffers 'Beginnings of Stroke' on Live TV
Via: KJRG Oklahoma
A news anchor in Oklahoma suffered quite a scary event over the Labor Day weekend, and it was all live on the air.
Julie Chin, a weekend anchor, suffered the beginning stages of a stroke as she anchored the news live on Saturday, September 3rd.
According to the Facebook post above, Julie says her pre-show work was fine. She was feeling great but things went downhill fast during the newscast.
In the video below, you can see Julie has trouble speaking and saying her script on the teleprompter. She says that her left arm went numb, she lost vision in one eye, and her brain couldn't process the words.
Julie tried her best to keep the newscast going smoothly but had to toss to the weather anchor so that she had time to figure out what was going on.
Julie credits her co-workers for their fast thinking, as they called 911 when they recognized the severity of the situation.
Julie posted an update on September 4th, saying that she was recovering in the hospital. The doctors said that despite being in good health, it was a freak occurrence that she suffered the beginning stages of a stroke, but not a full stroke.
She is taking a few days to recover but will return to the news desk later this week.
Shocking TV Twists That Fans Actually Predicted
More From Classic Rock 105.1