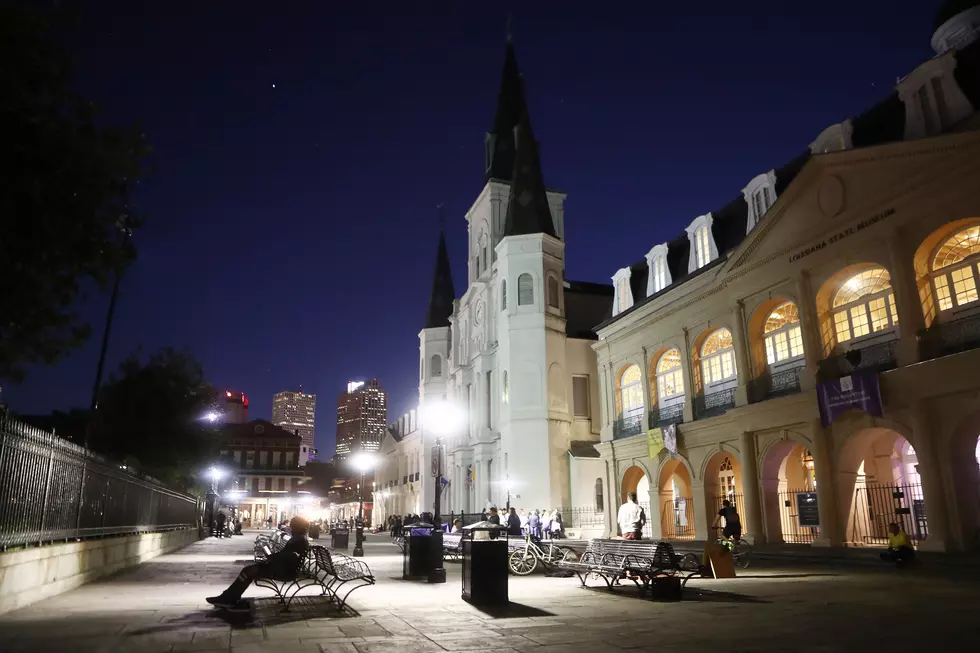 Amazing Louisiana Facts That Prove We're the Coolest State Ever
Mario Tama/Getty Images
We don't usually have to prove to people that we are a fascinating and unique state. I mean, everyone has something that they LOVE about Louisiana. Food, people, festivals, we're at the top of the list for so many things. But Only in Louisiana found some crazy awesome facts about our state that I just had to share. Enjoy, fellow citizens!
We have 2,482 islands. This adds up to about 1.3 million acres of islands statewide.
Poverty Point was discovered around 1650 - 700 BCE. This makes the mounds there, (that you can still visit) the area of one of the oldest societies in the entire United States. It has also been named a World Heritage Site by UNESCO
Since entering the Union, Louisiana has had over 10 official constitutions. The last one ratified was in 1974.
Baton Rouge is the site of the only battle fought outside of the original 13 colonies during the American Revolution.
The historical architecture in the French Quarter is primarily Spanish, not French. A fire in 1794 destroyed much of the area, and when it was being re-built, New Orleans was under control of the Spanish
The only International Boundary Marker in the United States is on the Texas/Louisiana border. It is on LA Highway 765, and it was placed there in 1840 to mark the boundary between Louisiana and the (short lived) Republic of Texas.
Rayne is the site of the only north-south Catholic cemetery in the United States, at St Joseph's Cemetery.
Joseph Biedenharn, the very first bottler of Coca Cola, lived in Monroe. His former home is now a museum.
Between 1854-1929 Louisiana took in over 2,000 orphans on the infamous 'Orphan Trains' from New York. There is a museum to commemorate this in Opelousas
The 1984 World's Fair in New Orleans was the last expo of it's kind, and declared bankruptcy during it's run.
More From Classic Rock 105.1