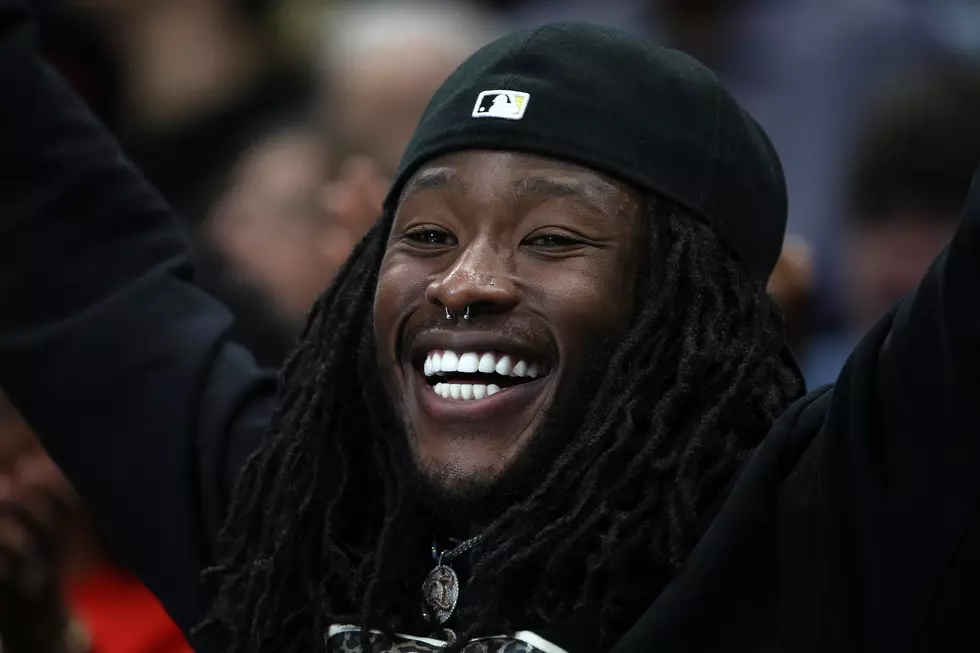 Sean Payton Says Alvin Kamara Expected To Play Sunday Against Atlanta Falcons
Photo by Chris Graythen, Getty Images
Get ready for the (highly possible) return of Alvin Kamara.
New Orleans Saints head coach Sean Payton says that his star running back is ready to get back on the field—just in time to face to rival Atlanta Falcons.
I fully expect him to be ready to play
Payton says he liked the way Kamara looked in practice on Wednesday after missing the last two Saints games with injuries to his ankle and knee. Those two games were the first two games Kamara had to miss due to injury in his career.
Fortunately for the Saints, Latavius Murray has shouldered the load without Kamara in the lineup with over 300 yards from scrimmage and back-to-back 100-yard rushing games. Coach Payton definitely took notice.
It was great to see the way Latavius stepped up and played in a more one-dimensional role than our normal rotation
Another huge plus that comes with Murray's productivity is that with Kamara back in the lineup Payton will have more proven weapons in his offensive arsenal.
Obviously, they're uniquely different, but we'll sort through that and figure it out. We'll be smart, and yet it all matters, it all factors in. The good news is, the way (Murray) played and the way Alvin's played, we feel like we're really good at that position. They're smart players, they're real good teammates, they're guys that can block, they're guys that can handle the pressures, that can handle the receiving element of it.
If Kamara is healthy it will also be the first time we see Brees and Kamara on the field since the future Hall of Famer went down with a thumb injury in Week 2 of the regular season.
Is there any better team to face at home as the team is getting healthy? We'll find out Sunday.
More From Classic Rock 105.1