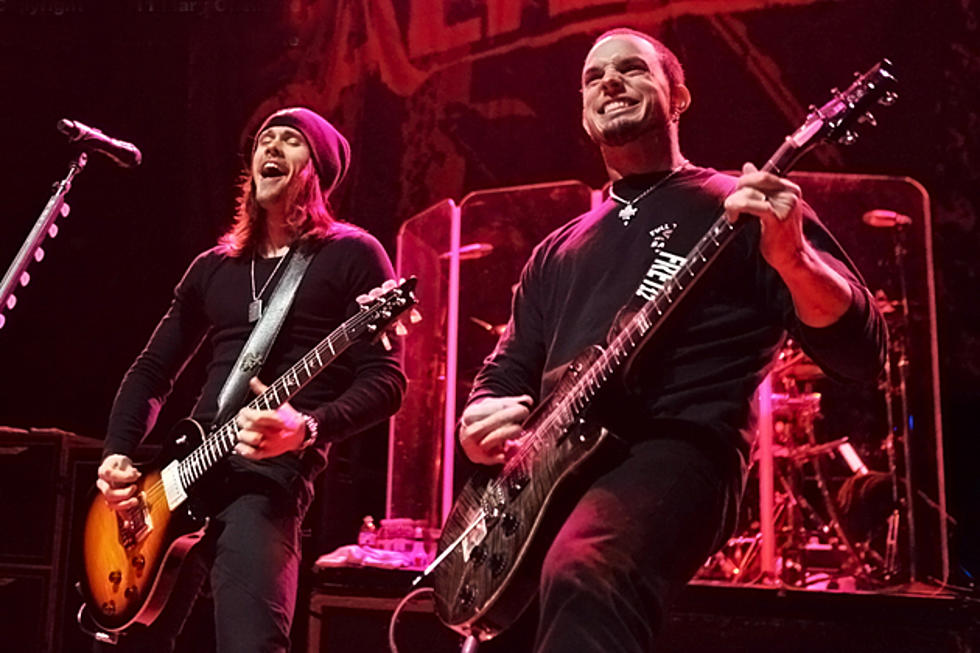 Alter Bridge Planning New Album + World Tour for 2013
Mary Ouellette, SheWillShootYou.com
Guitar great Mark Tremonti may have spent a good amount of 2012 engrossed in supporting his first solo album, but it looks like 2013 is all systems go for Alter Bridge.
According to a tweet posted by Tremonti yesterday (Dec. 11), the Alter Bridge brain trust of singer Myles Kennedy, drummer Scott 'Flip' Phillips and Tremonti met up with their management in sunny Florida to plan the immediate future of the band. Although specific details were not disclosed, AlterBridge.com has confirmed that the band's 2013 schedule includes a new album and a world tour.
"Had a meeting today with Myles, Flip, our managers and myself. Starting to plan 2013!," tweeted Tremonti, giving fans lots to be excited about. The only member seemingly missing was bassist Brian Marshall, who also had to duck out of touring with Tremonti earlier in the year citing personal reasons.
The news probably comes as a relief to Alter Bridge fans, providing confirmation that the band is alive and well. With frontman Myles Kennedy currently out on tour providing vocals for Slash while Tremonti tours Europe through February with his solo side project, it's been a busy time for everyone juggling multiple creative endeavors.
Alter Bridge's last studio offering was their third album, 2010's 'AB III.' Tremonti has also been working on a new album with his longtime band Creed.
More From Classic Rock 105.1