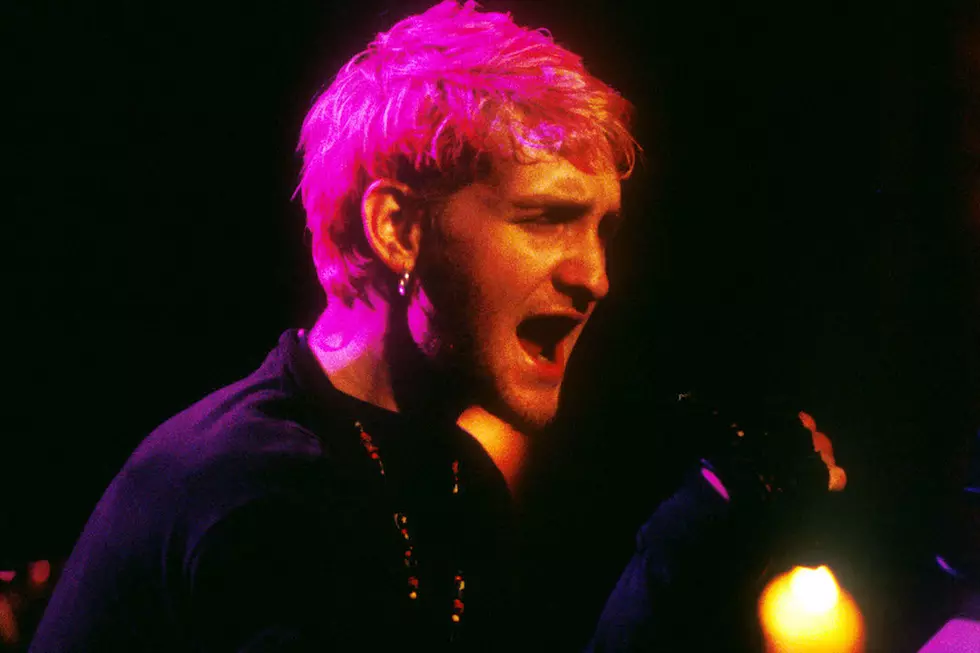 When Alice in Chains Showed a Different Side on 'Jar of Flies' EP
Frank Micelotta, Getty Images
By 1994, Alice in Chains were not only one of grunge's biggest names, but already counted among the world's most popular rock bands of any kind.
They were so popular, in fact, that what started as a casual attempt to blow off some creative steam – a brief collection of acoustic songs named Jar of Flies, released on Jan. 25, 1994 – became the first EP in music history to enter the Billboard chart at No. 1.
Alice in Chains had already shown the softer side to their alternative metal with 1992's similarly low-key Sap short-player. But based on the more abundant evidence provided by electrified full-lengths like Facelift and Dirt, few anticipated that the band might reprise their only modestly successful sonic detour away from their core strengths.
Not least the band itself, which, according to lead singer Layne Staley, wanted nothing more than to find a quiet place in which to hole up for a while (choosing Seattle's London Bridge Studio) following the punishing tour in support of Dirt, and the loss of their Seattle crash pad.
Watch Alice in Chains' 'No Excuses' Video
One week later, the founding threesome of Staley, guitarist Jerry Cantrell, drummer Sean Kinney, along with still relatively new bassist Mike Inez, emerged with all of seven new tracks, written and recorded in a torrent of inspiration.
Some of these – including the lead-off single, "No Excuses," its follow-up, "I Stay Away" and the EP-opening "Rotten Apple" – showcased full band performances. In each, their customary intensity was reeled back significantly, though that was not entirely foreign to fans of popular melodic album cuts such as "Bleed the Freak" and "Rooster."
The greatest surprises were saved for uncommonly spartan, restrained and simply gorgeous musings like "Nutshell," "Don't Follow" and the instrumental "Whale and Wasp" – all of which laid bare the vulnerabilities of Alice in Chains' musical soul like never before.
Perhaps it was this unexpected invitation to look behind the band's customary wall of metallic guitars that appealed to so many long-time fans, while seducing countless new ones along the way. In any case, proof of the broad listener appeal for the creative triumphs found on Jar of Flies was immediately confirmed by its astonishing chart-topping success – and then perpetuated by its legacy as a high water mark in the Alice in Chains catalog.
Top 30 Grunge Albums
From Nirvana and Neil Young to Melvins and Mudhoney — the best works to come from the '90s movement.
Heart's Ann Wilson Discusses the Rise of the Seattle Scene
More From Classic Rock 105.1