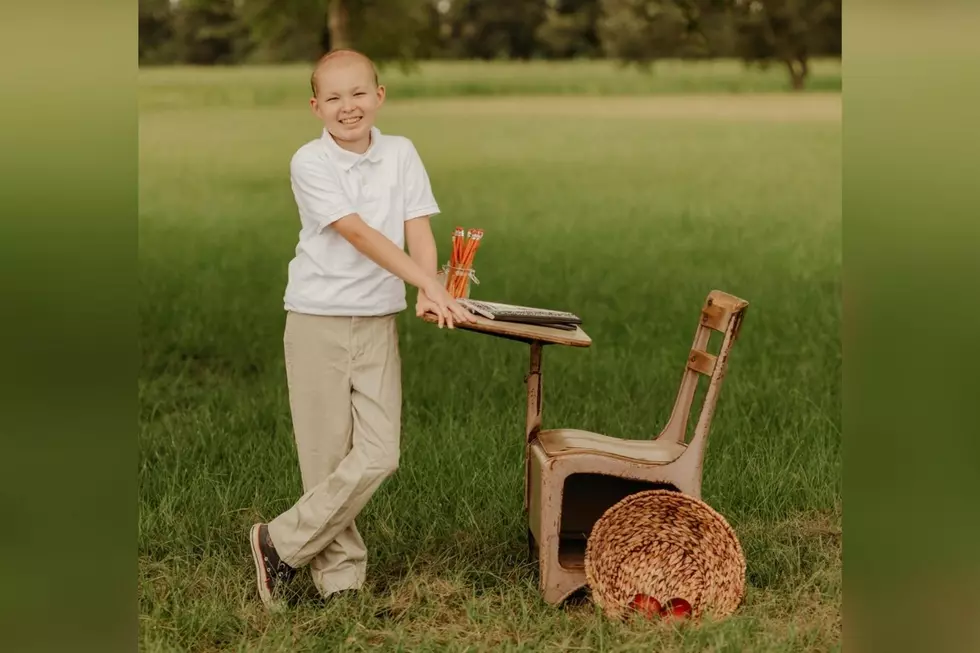 Abbeville Mother Begs Fellow Parents to Talk to Their Kids About Bullying Cancer Patient at School
Stephiney Granger
A mother from Abbeville is pleading with fellow parents at her son's school in a Facebook post that has gone viral.
Stephiney Granger says her 12-year-old son, Aiden, has been trying to get back into the swing of things after being diagnosed with cancer back in 2019.
Granger says that Aiden was looking forward to joining in on all the "fun, band, and clubs" heading into his 5th-grade year but has had a rough time so far during his return to school due to other students who have allegedly been bullying him.
Aiden's mother says that students at James A. Herod Elementary School have treated her son differently due to his cancer diagnosis as he has been "met with mean words, pointing, stares, and whispers from the other children since day 1" of the school year. Granger also feels as if Aiden is being "pushed aside" and "avoided" as a result of some of his classmates believing that his cancer diagnosis was contagious.
In a heartbreaking Facebook post that has been shared over 500 times, Granger begged the parents of her son's classmates to please talk to their kids about Aiden and explain to them that "just because someone looks different doesn't mean they should be treated differently."
Perhaps the saddest part of Granger's message was the part where she mentioned that Aiden has talked about ending his life over the bullying—especially given the fact that he has been fighting so hard against cancer for the past few years.
Granger did not mention any students or parents by name, but instead, put out a blanket message that is seemingly touching the hearts of parents who are dealing with similar issues at other schools throughout Acadiana.
Not only did parents empathize with Granger, but some of them also reached out for play dates with their kids—including a few who are going through similar battles and illnesses.
One person brought up an assembly-type message for the parish—an idea that was applauded by others.
Sadly, I've been seeing this type of story far more often than I can ever remember. Are kids being bullied more now than they were back in our school days? Or are we just seeing it more now because of social media?
Either way, it's extremely sad to see a kid who was strong enough to stand up to cancer feel so defeated by his bullies. As parents, and as adults who have an influence on any youths who see us as a part of their life, it takes little to no effort to teach them kindness and even less work to simply be decent human beings.
Chin up, Aiden. Keep being our superhero—and we're all cheering for you here at HOT 107.9.
KEEP READING: What were the most popular baby names from the past 100 years?
More From Classic Rock 105.1