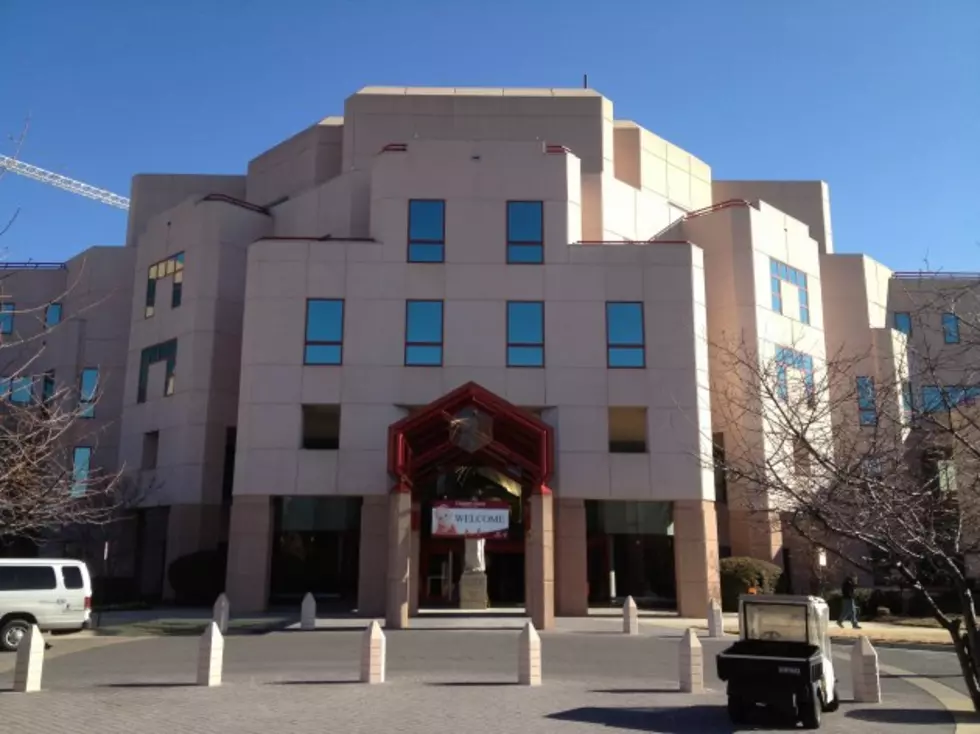 8 Things That Cost More Than Becoming a St. Jude Partner in Hope
Staff Photo
The St. Jude Radiothon is back, and the work being done in Memphis is nothing short of miraculous. In order to perform those miracles and save the lives of countless children suffering from catastrophic illnesses, it takes money...a lot of money...like over 2 million dollars a day.
Becoming a Partner in Hope is an easy way to help provide the funding so that children get the care they need, and families don't have to pay a dime for world-class help. All you need to do is donate $20 per month on a major credit card and you can become a part of something amazing. To put things in perspective, here are eight things that cost more per month than becoming a Partner in Hope.
1

Coffee

Twice a week for a month

So you drive into (insert your favorite coffee shop here) to get a cup of Go-Go juice, you'll pay an average of $3 per serving. Twice a week for one month, you'd end up paying around $24 to keep yourself going, or you could help support cancer treatments for children in our area

2

Taking a trip to your local movie theater and buying two tickets, plus the mandatory popcorn and drinks will set you back an average of $30 for two hours of entertainment. $10 less per month will help provide essentials for families going through one of the most life-changing events imaginable.

3

Cracklin

Deep-fried deliciousness

Cracklin, a staple in Cajun life, can be found around every corner, from specialty meat stores to the neighborhood grocery store and gas station. Some high quality pork products can set you back nearly $20 for one pound. How about skipping one week and help find a cure for childhood cancer?

4

Plate Lunch

Pick your favorite

Another aspect of South Louisiana is the plethora of plate lunch options all over your town. With prices ranging from $7-10 per lunch, why not skip two per month and use that to donate to St. Jude in their efforts to keep the children happy and healthy.

William Widmer New York Times

William Widmer New York Times

5

Night Out on the Town

Dancing, drinks and dining

Face it, you need to let off some steam every once in a while. The stresses of your daily life can take a toll, so you need to let loose, whether it be grabbing a few drinks with friends, heading to the local night club to dance the week away, or dine out at one of the delicious eateries in the area. Take just one of those nights out per month and switch the funds to a small $20 donation and you'll be relieving stress from families going through something you wouldn't wish on your worst enemy.

6

There's nothing quite like a tray of delicious boiled crawfish with potatoes and your favorite dip you created yourself mixing mayo, ketchup, hot sauce and other secret ingredients. If you wanted to go out and enjoy a 3-pound serving, you'd be shelling out between $23-25 for yourself. Just $20 per month can help support childhood cancer research and treatment at St. Jude, where Louisiana ranks #3 on the list of patient home states.

7

You drive it, you need it, you want to take care of it, and washing a car can run you at least $20 or more if you get any kind of detailing work done. Once a month, wash it by hand and use the savings to become a Partner in Hope and help the children of St. Jude.

(Photo by Justin Sullivan/Getty Images)

(Photo by Justin Sullivan/Getty Images)

8

Girl Scout Cookies

Thin Mints, anyone?

You can tell it's almost Spring when the tables get set up outside of store entrances and the Girl Scouts tempt you with their delicious assortment of treats. 5 boxes will run you about $20, but they're only on sale for a limited time. The rest of the year, put down $20 a month on your major credit card (you won't even miss it) and be an angel to the children at St. Jude Children's Research Hospital.
More From Classic Rock 105.1