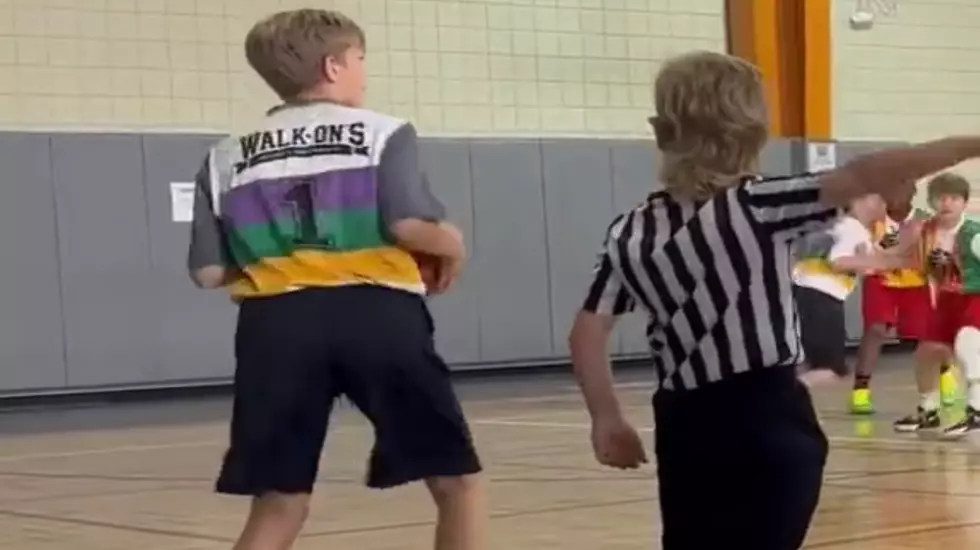 7 Year Old Kid Turned Referee From Hammond Takes the Sports World by Storm
Photo Credit: Twitter/lathanthekidumpire
With the NFL and NBA referees being questioned by fans for questionable calls, there is one ref the fans are getting behind. A 7-year-old from Hammond Louisiana known as Lathan The Kid Umpire took the sports world by storm as he is already learning how to be a referee and calling games.
Only in Louisiana would you find a child referee. But for Lathan to be learning at such a young age should only make for him to be a better ref when the time comes. Also, it's nice to see someone so young find something they are interested in.
Hopefully, the NBA and NFL are taking notes on when to begin people in their referee programs.
Famous Athletes Who Wore a Mask
Many people like to dress up as their favorite athletes for Halloween. Here's a list of famous athletes who wore masks.
More From Classic Rock 105.1