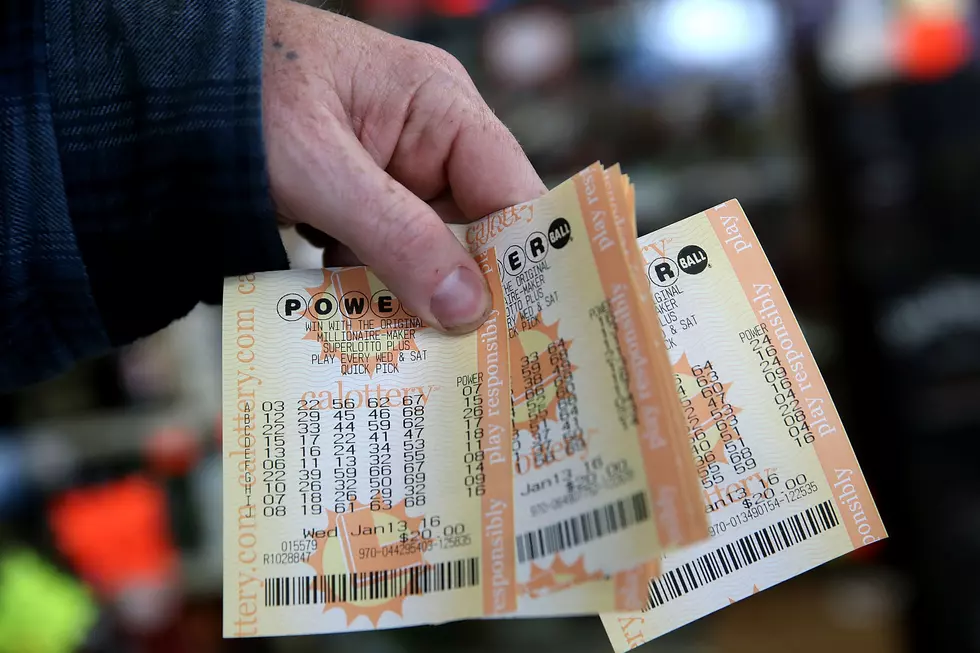 $50,000 Powerball Winning Ticket Sold in Youngsville
Justin Sullivan, Getty Images
Two Powerball tickets sold in Louisiana for last nights (08/05) drawing are $50,000 winners. One ticket was sold in Youngsville, the other ticket was purchased in Metairie. In both cases, the winning tickets matched four of the five white-ball numbers along with the Powerball.
The winning numbers that were drawn for last night, according to the Powerball website were:
07 14 17 57 65 and a Powerball of 24. The Powerplay option was x5.
The winning ticket sold in Youngsville was purchased at Jac's Market and Deli #4 which is located at 3901 Verot School Road. The Metairie ticket was purchased at the Clearview Parkway Shell on Clearview Parkway in Metairie.
If you happen to be holding one of these winning tickets, or for that matter, anytime you have a lottery winning ticket be sure to sign the back of it. This ensures that no one other than you can cash it in.
By the way, you'll need to contact the Louisiana Lottery Office to arrange for payment since prizes of over $600 are paid directly from the Lottery and not the retailer that sold the ticket.
There was no big winner in last night's Powerball drawing so that multi-state jackpot will continue to grow. It is estimated that by the time the next Powerball drawing rolls around on Friday night the big jackpot will be $158 million or more.
.
Louisiana Restaurants Featured on 'Diners, Drive-Ins & Dives'
More From Classic Rock 105.1