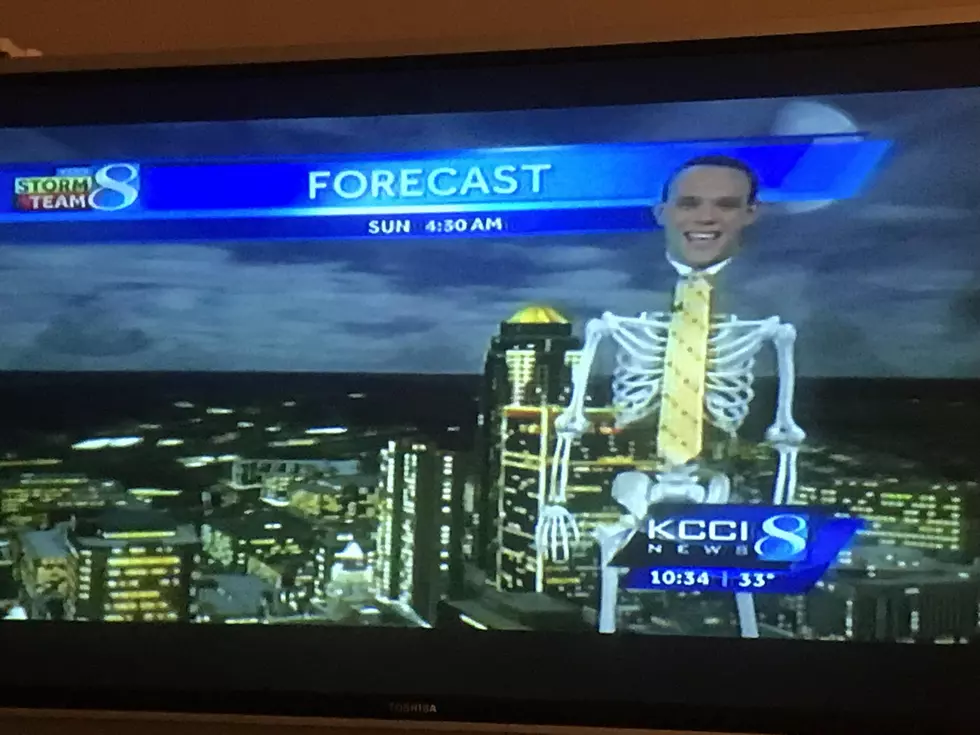 5 Best Weatherman Halloween Costumes 2017 [Pics/Video]
reddit/D_Tro
Weathermen have a unique advantage for Halloween costumes.
In 2017 most weathermen use a green screen while giving their forecast. This could make for endless jokes on holidays. Some weathermen from around the country, including our own Rob Perillo, decided to take full advantage of this for Halloween.
My favorite, Acadiana treasure, Rob Perillo pulled off a fantastic headless weatherman!
Here is a video of a weatherman that created a stick figure:
This guy pulled the headless weatherman
This guy did a pretty great skeleton...with a tie on!
This one was my second favorite...Bat-Weatherman
More From Classic Rock 105.1