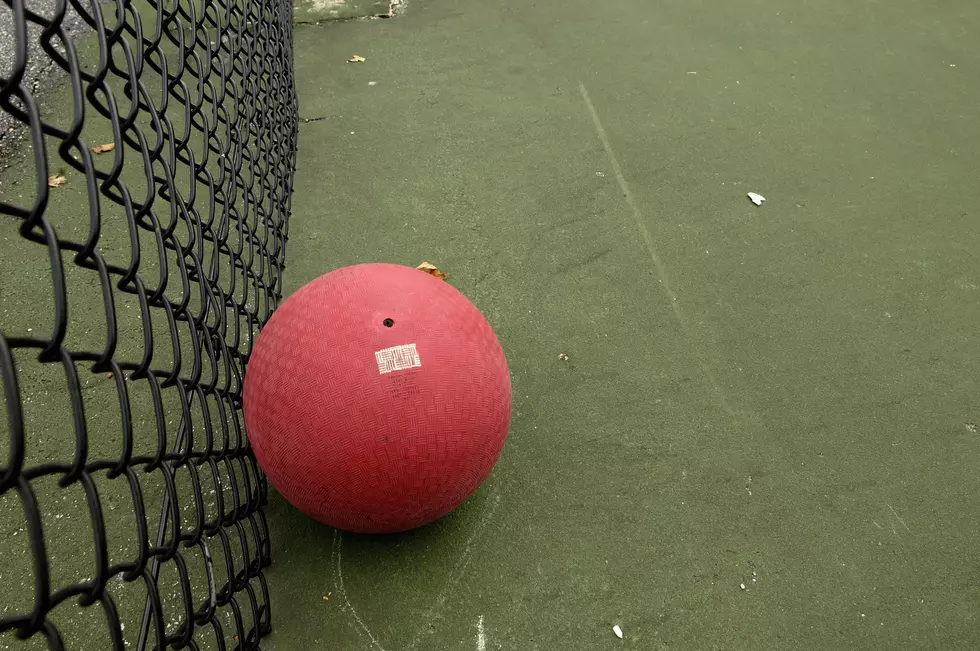 10-Year-Old Charged With Assault After Dodgeball Injury
Photo by Micah Walter/Getty Images
A ten-year-old soon to be fifth grader will be due in court after he was charged with aggravated assault after he hit another student in the head during a game of dodgeball.
"I couldn't believe it," Cameishi Lindley, mother of soon-to-be-fifth-grader Bryce Lindley, told 7 Action News about the call, received from the Wayne County Juvenile Court in Canton, Mich., on July 24.
The incident happened back on April 29th. Bryce received a one day suspension after the incident. Because it was an accident, Bryce's mother didn't expect it to go any further. Now, he is being criminally charged.
The injured child's mother, who refused to give her or her child's name, says that her child had a previous medical condition that made him susceptible to head injuries. She claims that this was no accident, and that her son "sustained facial tissue damage to his face. He had a black eye and a bruised nose." She says that her son had experienced similar incidents while engaging in physical activities at the school. She also said she "tried not to let it get to this point."
Lindley says that her or her son had no previous knowledge of the injured boys medical condition or the previous incidents at the school. She also feels that the boy shouldn't have been involved in a game that was risky to him in the first place.
More From Classic Rock 105.1